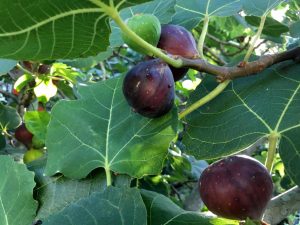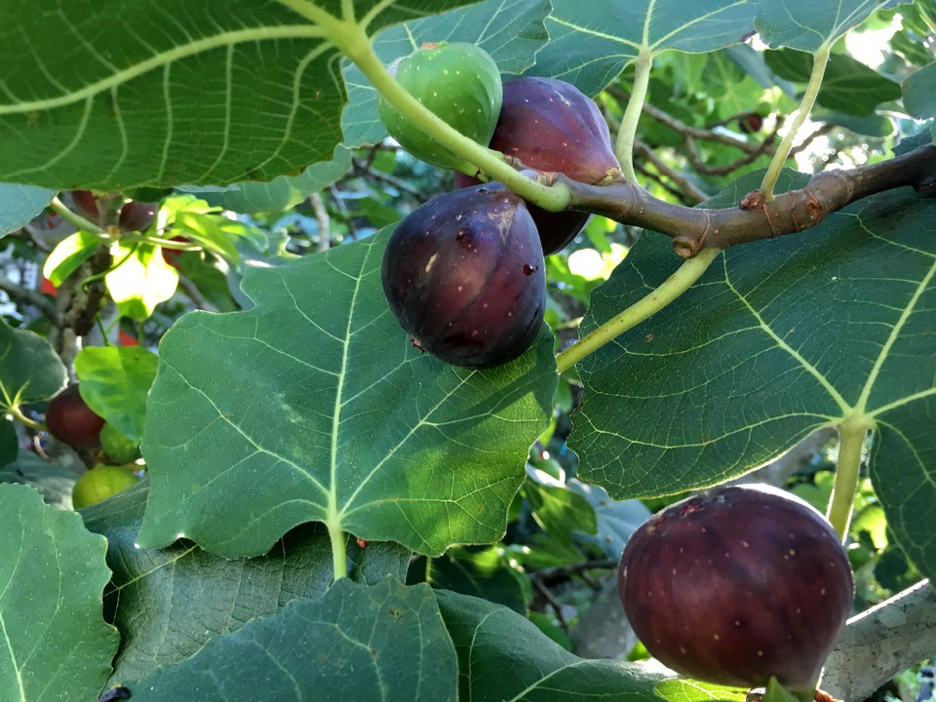 Ripe Figs Productions is proud to present two of its new short films here on the Kate Chopin International Society website. Based on Kate Chopin's short stories, Ripe Figs and Dr. Chevalier's Lie, these award-winning short films are available online here for the first time. A third film, Regret, will be screening in November 2020.
 Ripe Figs (2017) [9 minutes]
Based on Chopin's one-page short story (1892), this film follows the interactions of a young Creole woman and her godmother in nineteenth-century Louisiana, as they quietly struggle through the older woman's resistance to the younger woman's maturation. Chopin's metaphoric depictions of growth and the sensuality of seasonal change are echoed in the lush photography and imaginative casting. It has been featured in the New Orleans Film Festival and others, winning several Southern Shorts Awards, including acting, editing, directing, music and cinemaphotography.
Ripe Figs from Dominion Street on Vimeo.
Dr. Chevalier's Lie  (2017) [5 minutes]
Loosely based on Kate Chopin's 1892 sketch, this short film observes the conflict of a coroner who must document the death of a young bipolar woman, whom his office was charged to protect. With the SayHerName campaign as additional inspiration, the film was featured in the Vero Beach Wine and Film Festival and others.
Doctor Chevalier's Lie from Dominion Street on Vimeo.
At other places on this website you can find  more information about the Ripe Figs film and the Dr. Chevalier's Lie film.
Regret (2019) [23 minutes]
Regret (2019) is Ripe Figs Productions' most recent and most ambitious project to date. This adaptation transfers Chopin's poignant story about an older single woman to a contemporary setting, exposing the tensions between members of different classes, races, and identities in a rural Louisiana community, already beset by economic hardship.
While the pandemic has delayed the formal release of this film, it has been accepted by several film festivals, including the Vero Beach Wine & Film Festival, the Phoenix Monthly Short Film Festival, the Film Girl Film Festival, and the Franklin International Independent Film Festival; it will eventually be available here on the Kate Chopin International Society website.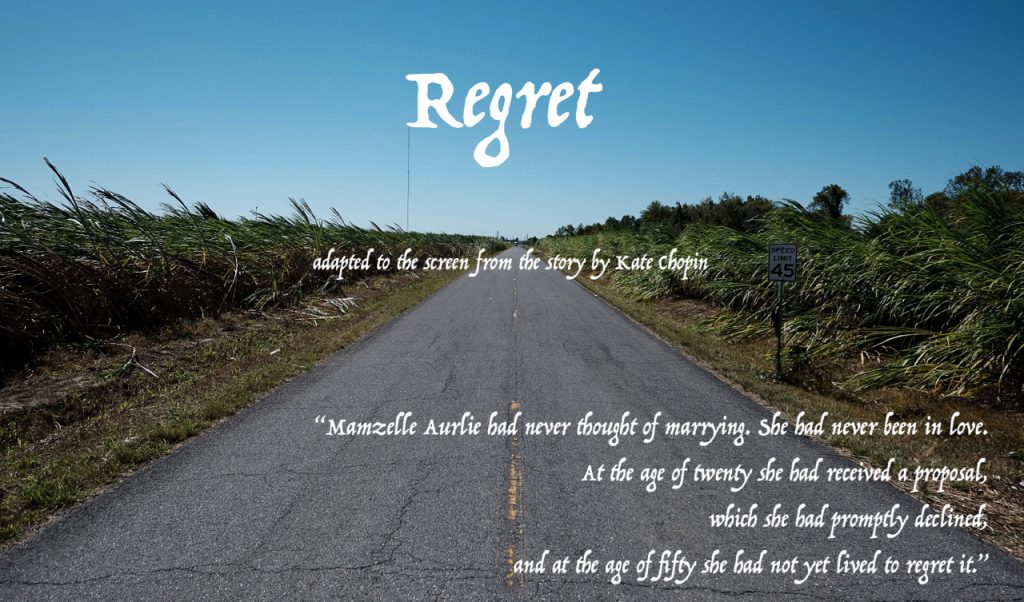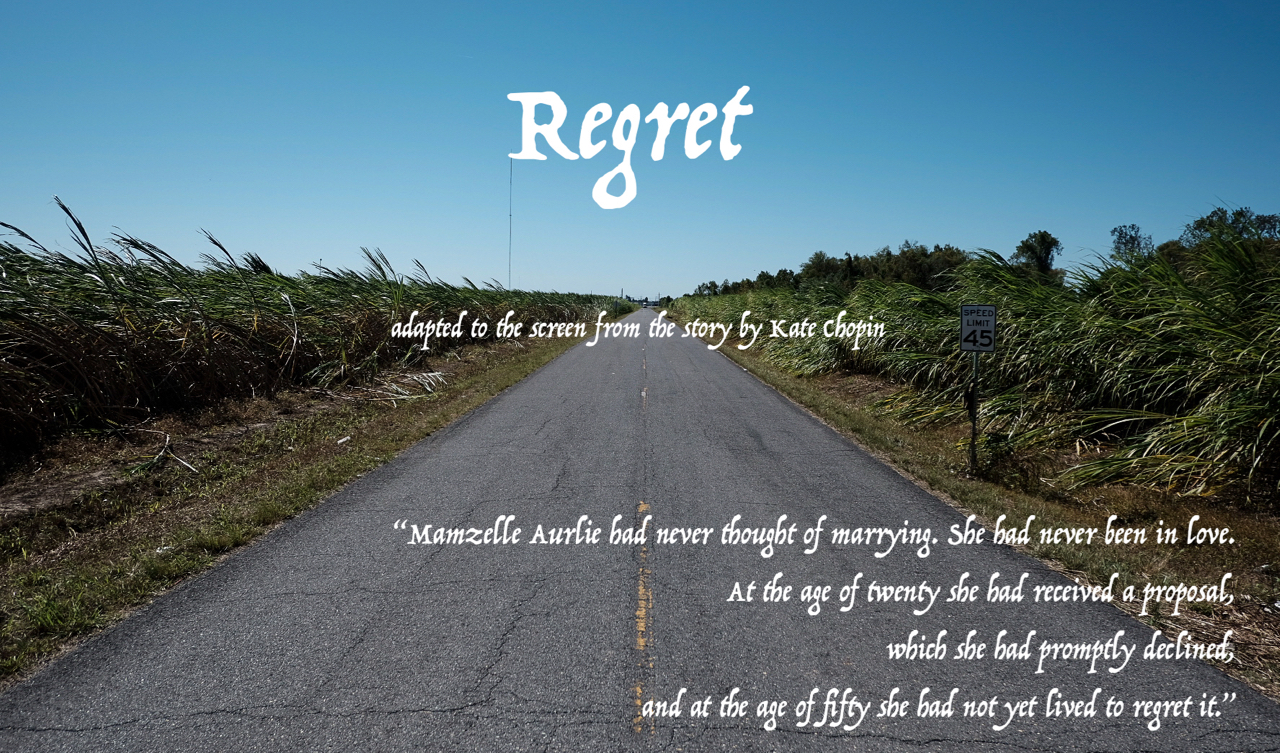 About Ripe Figs Productions
Ripe Figs Productions, LLC, was founded in 2009 by three women who shared a vision of adapting the short fiction of Kate Chopin to film. Rachel Grissom (writer, film producer and director), Dr. Artemis Preeshl (director, actor, producer and theater scholar), and Dr. Barbara Ewell (Chopin scholar and producer), were drawn to Chopin's fiction because of its pointed examinations of gender, social status, race, and cultural identity, revealing how those factors define individual freedom and social limits. In their adaptations of Chopin's short stories, the producers have sought to underscore the contemporary relevance of Chopin's work, a commitment also underscored in their recent statement of mission.
Related projects include a filmscript of Kate Chopin's "Desiree's Baby," which was a finalist in the CreateLouisiana Film Grant program (2017) and "Inacheve" (2009) a short film adaptation of Kate Chopin's "A Respectable Woman."
About the Founders of Ripe Figs Productions
Barbara C. Ewell is Professor Emerita and the former Dorothy H. Brown Distinguished Professor of English at Loyola University New Orleans, where she taught southern literature, late 19th-century American literature and women's studies. Her publications include a monograph on Kate Chopin (1985); numerous essays on southern women writers, feminist pedagogy, Renaissance poetry and other topics, and several coedited volumes, most recently (with Teresa Toulouse) Sweet Spots: In-Between Spaces in New Orleans (2018).  Bringing her expertise on Chopin, she co-founded Ripe Figs Productions, LLC in 2009 and appears as an extra in Regret. She is this website's general bibliographer.
Rachel Grissom is a writer and filmmaker who lives and works in New Orleans' celebrated Ninth Ward. She has written or directed nearly a dozen short films, short stories, plays and one feature film. A graduate of Emerson College's MFA program in creative writing, she has worked for the last decade below the line as a production sound mixer on over 60 film and television projects, most recently, the TNT series Claws. A co-founder of Ripe Figs Productions, LLC, Ms. Grissom has written its screenplays and recently directed Regret, which was funded by a Seed&Spark campaign.
Artemis Preeshl is a director, actor and choreographer in Africa, Asia, Australia, Europe, and the U.S.  She directed Ripe Figs, winner of Best Short Film at the Raleigh Film & Art Festival. A Fulbrighter, Dr. Preeshl wrote and directed Pancha Ratna (Honorable Mention, DIY Hollywood), and screened Inachevé, her first film based on Kate Chopin's short story "ARespectable Woman," at Fatima Jinnah Women's College in its Asian premiere, offering lectures on adaptation in Pakistan. Southern States Film Festival nominated her as best director for Dr. Chevalier's Lie. Most recently, Artemis plays Mamzelle in Regret, which premiered at the Vero Beach Wine and Film Festival in 2020. An International Acting Fellow at Shakespeare's Globe, she directed and acted in Commedia degli Errori at La MaMa Umbria. Routledge published Shakespeare and Commedia dell'arte and Reframing Acting in the Digital Age. She has taught theatre at Elon, Loyola New Orleans, Utah State, and West Georgia universities as well as Introduction to Theatre, Understanding Dance, and World Drama, in Asia and Africa on Semester at Sea 2020. Since her election in 2013, Dr. Preeshl continues to serve on the Screen Actors Guild-American Federation of TV and Radio Artists.