Ripe Figs Productions is proud to present its short film Regret here on the Kate Chopin International Society website. Based on Kate Chopin's short story, "Regret," this award-winning short film (2020, 23 minutes) is available online here for the first time.
Regret has been Ripe Figs Productions' most ambitious venture: a half-hour film, requiring a much more substantial investment than our earlier shorts. For funding, we turned to Seed&Spark, a crowd-funding platform for independent (mostly women) film-makers. Having met their criteria for a fund-raising campaign, we successfully met our goal of $12,000—certainly not enough to fund the whole film, but a great start. We cobbled together the rest of our expenses with volunteers, bartering, personal contributions, and the extraordinary generosity of our friends, families and fans—which is how most independent films are made.
We then set about assembling an outstanding, experienced production crew; next, we met all the requirements for the industry union (the Screen Actors Guild–American Federation of Television and Radio Artists); we put out a call for auditions–and found wonderful actors, including two lively children; and finally, we identified three awesome locations. Our shoot was set for three packed days in late November. We began early Sunday morning at a defunct farmers market in New Orleans. Having re-stocked the bins with veggies and set up a wardrobe room (with coffee and food, of course), we gathered everyone for a very long day.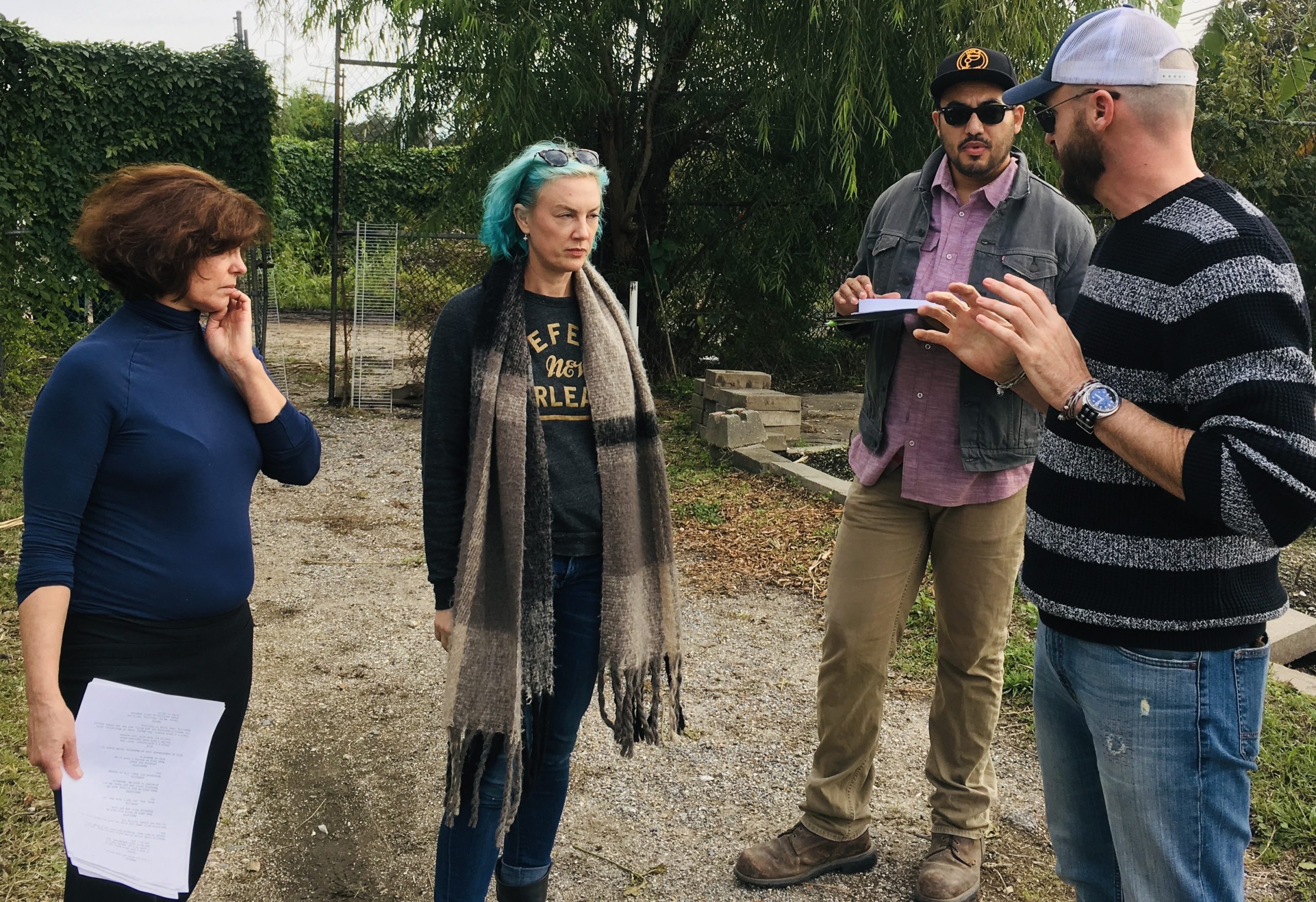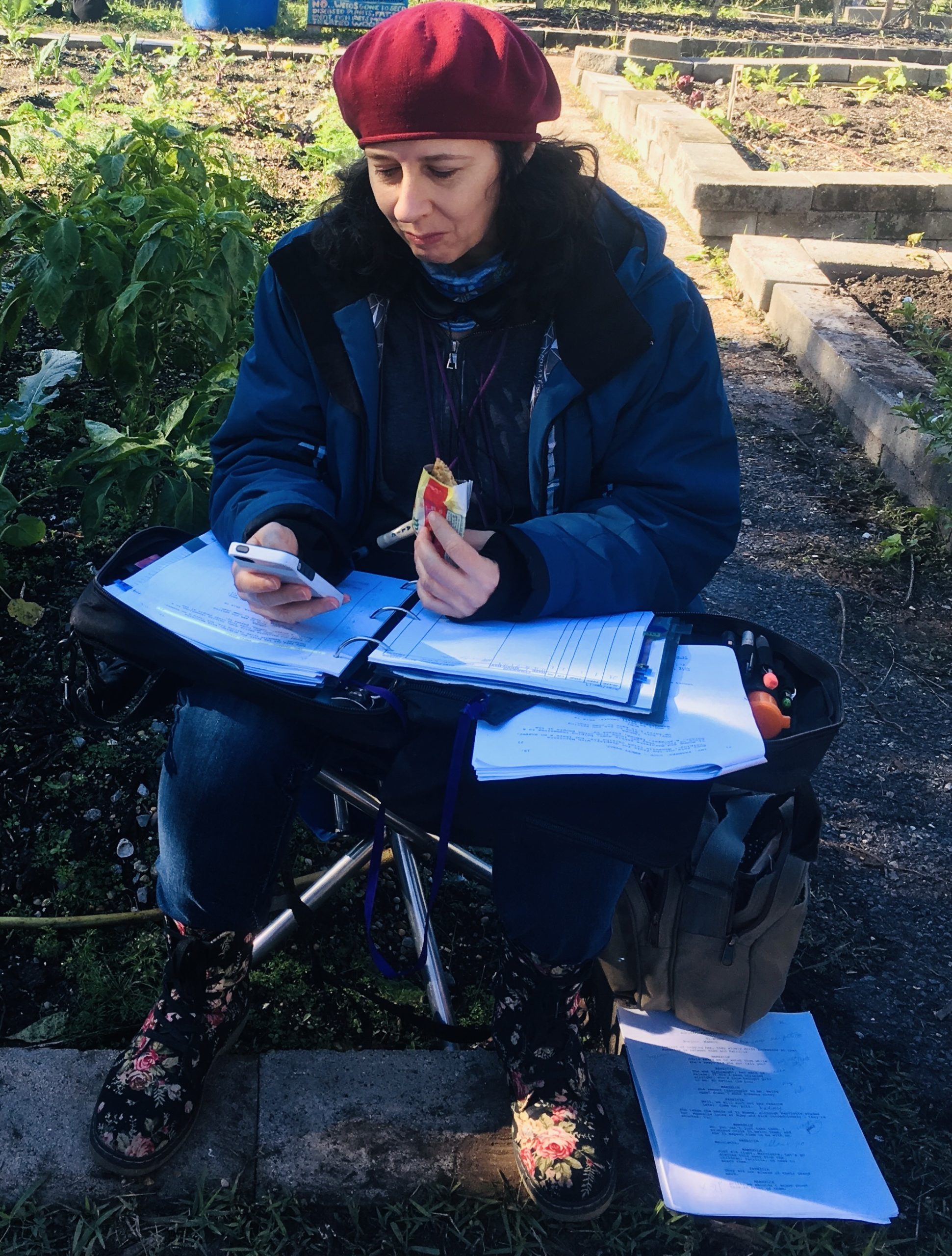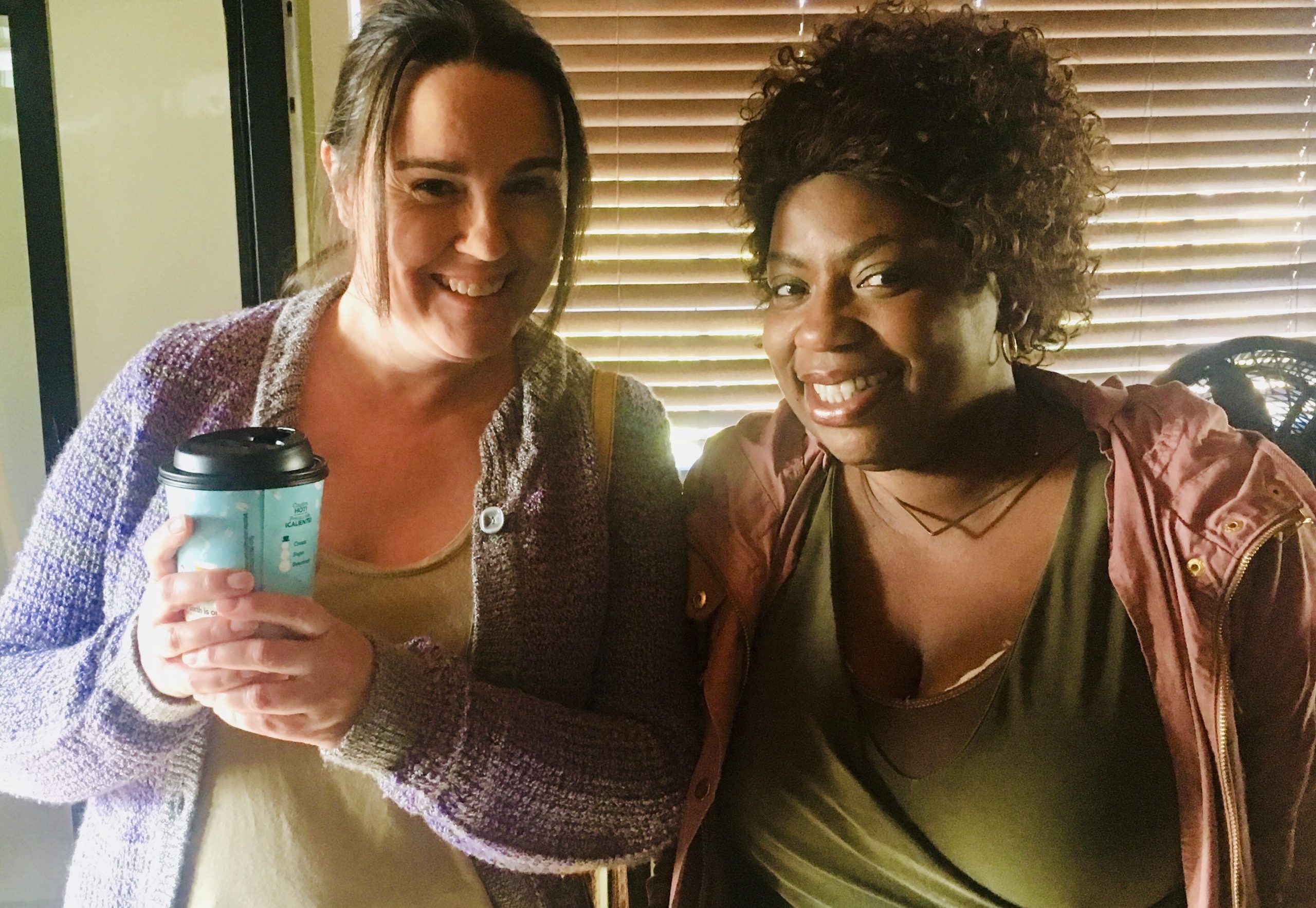 A few days later, we were out in the countryside at LA Serendipity Vineyards, where we had access to a beautiful house and marvelous outdoor spaces. Another intense day or two of filming followed.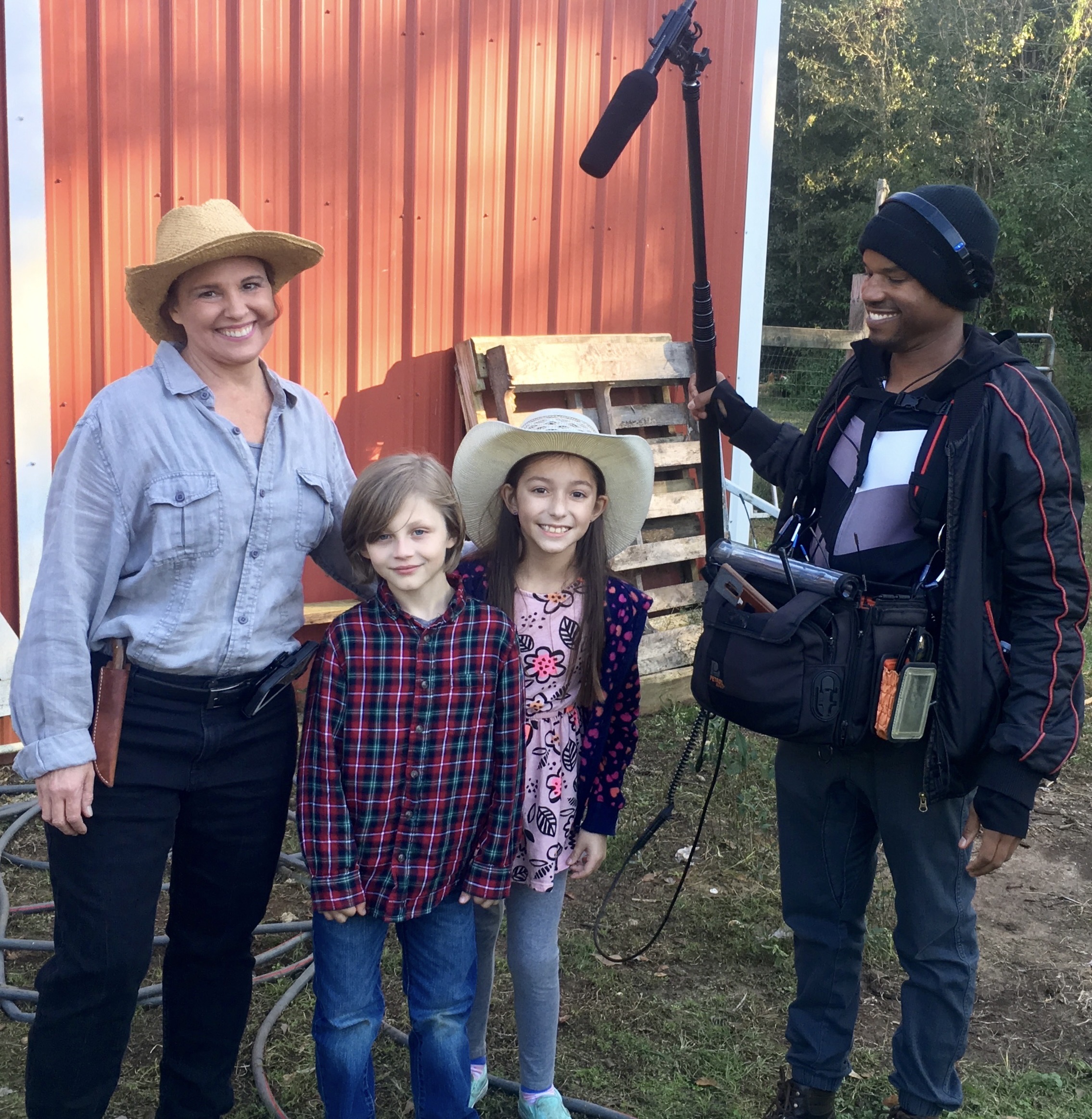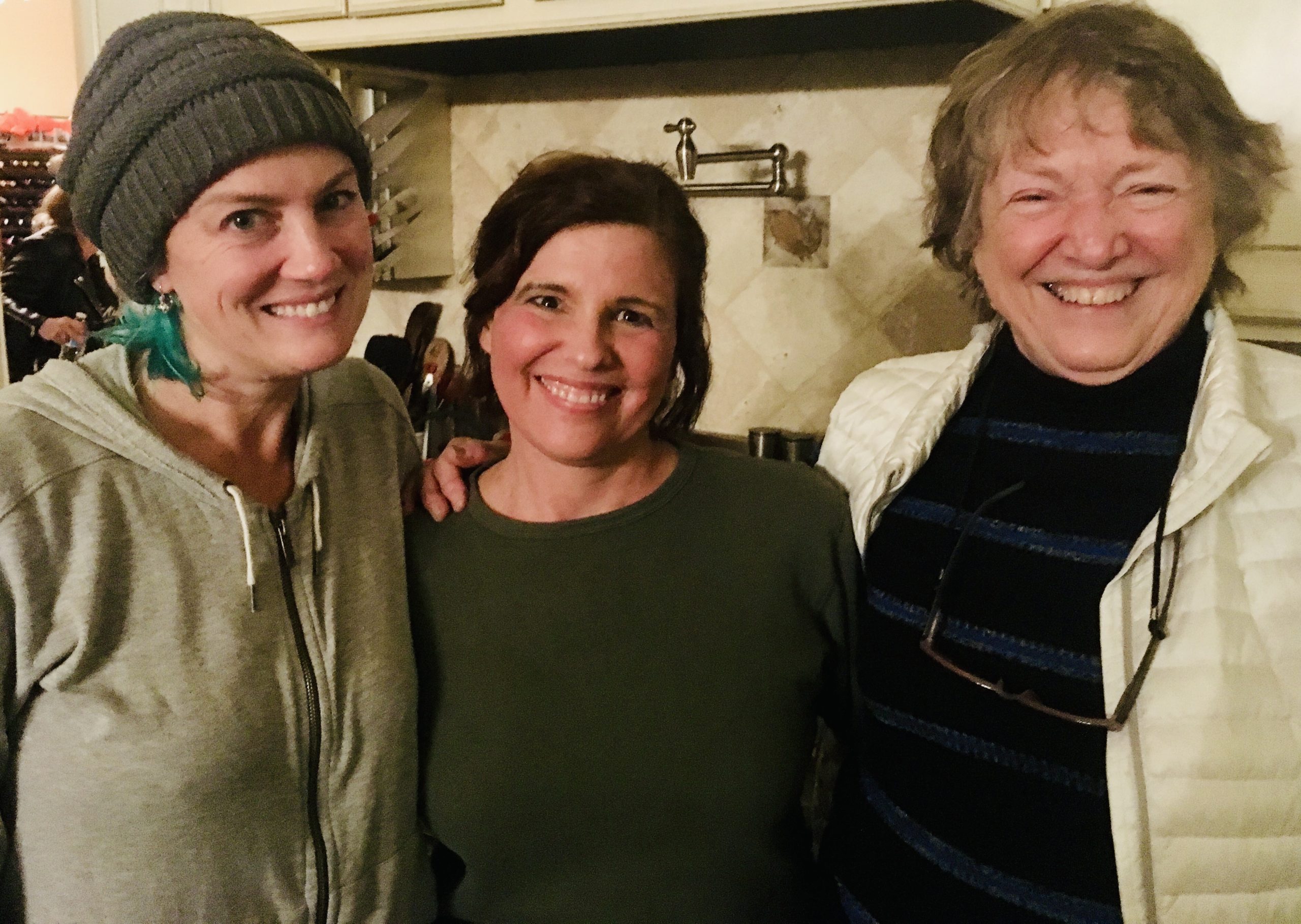 Next was post-production, when our talented editor, Kimaree Long, put the pieces all together, and then: the pandemic. All our plans for a boisterous premiere and a joyous thank-you party in New Orleans, for in-person film festivals around the country–for all the fun stuff: stuffed by COVID. We pressed on, of course, and participated in nearly a dozen on-line film festivals, including the wonderful New Orleans Film Fest (November 2020), where Regret made its local debut on the big (outdoor) screen—and where many of us reconnected for the first time since the quarantine.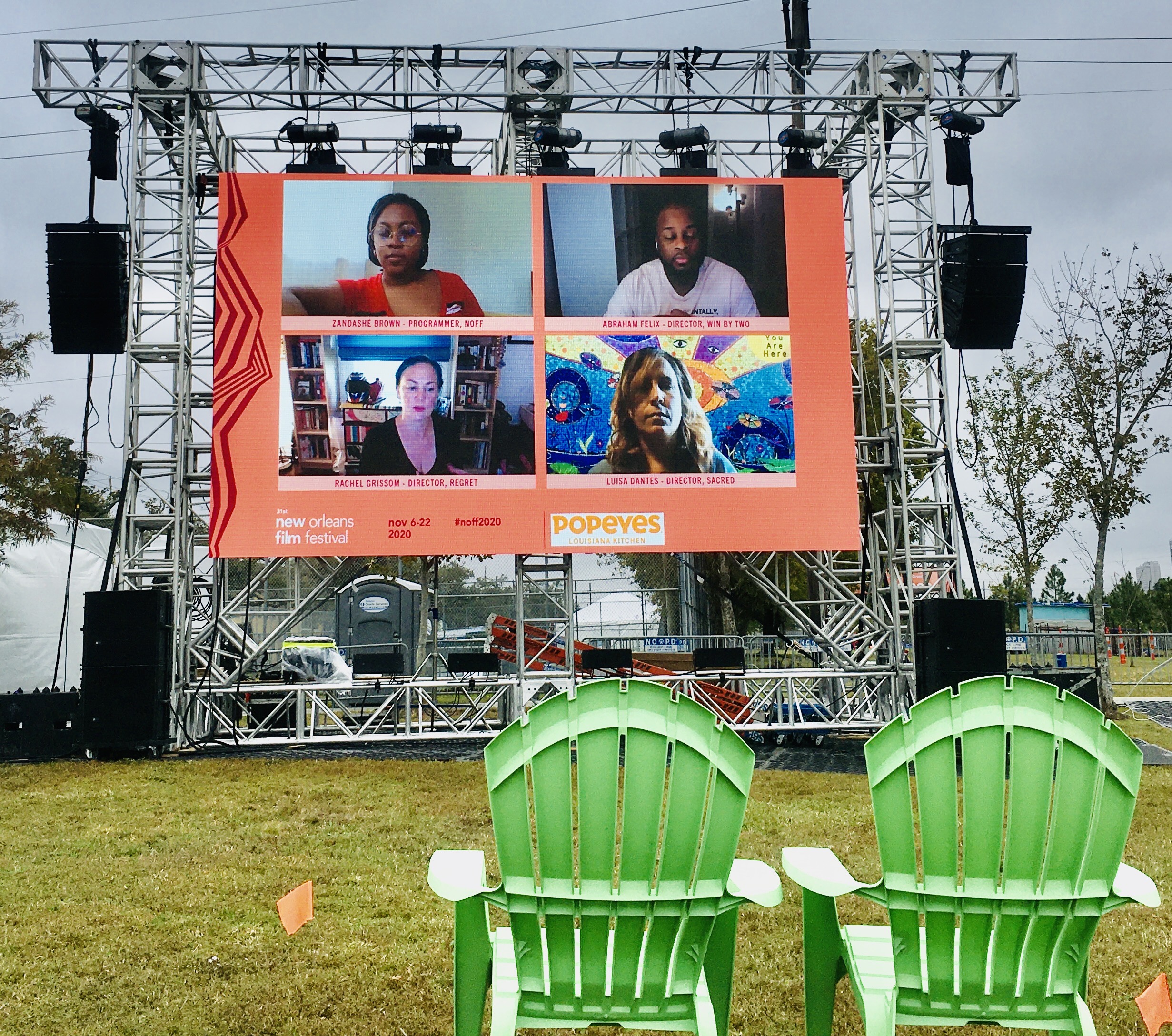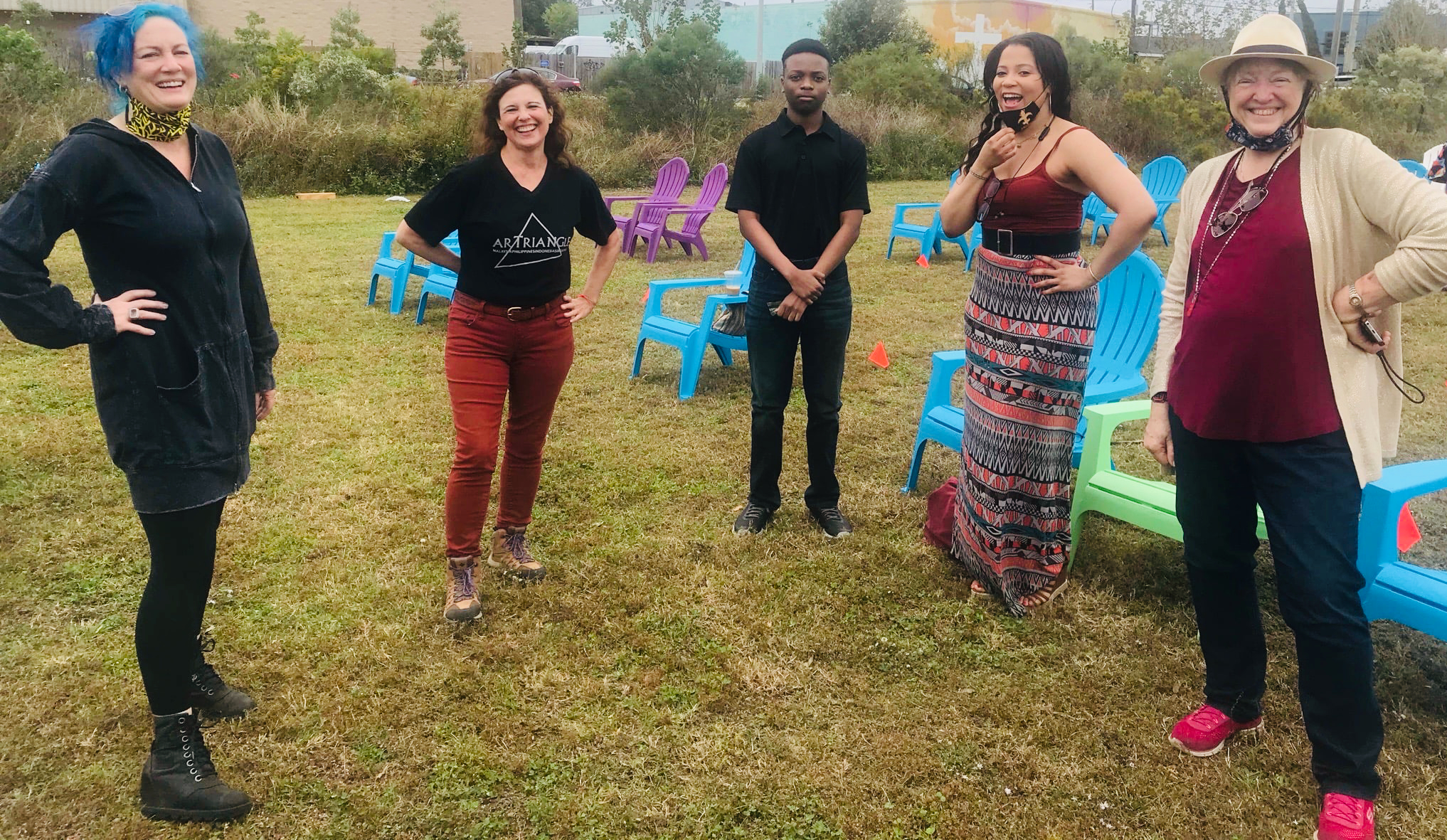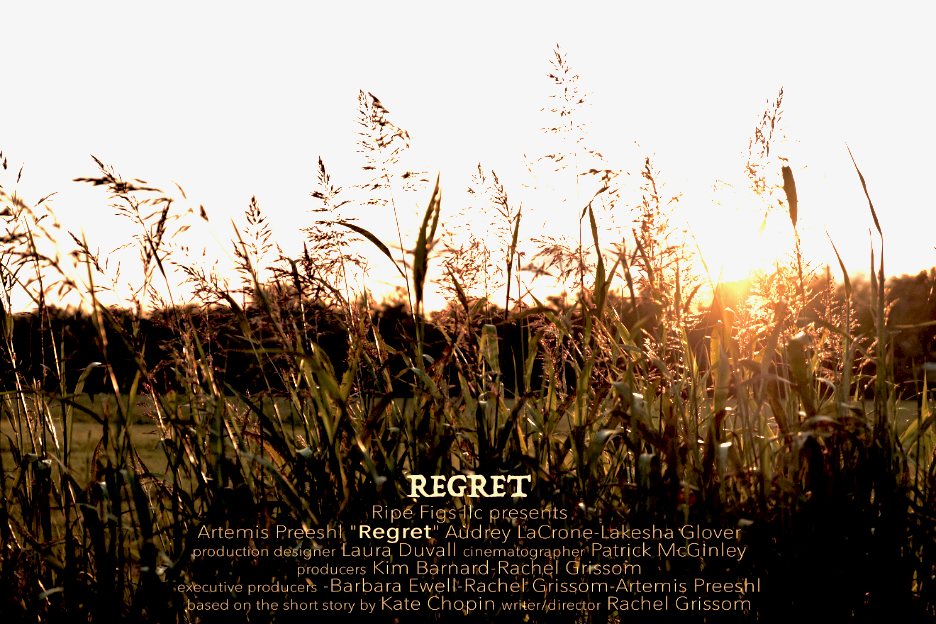 So there have been a few "regrets" about how we've been able to showcase
Regret
, but we are delighted to have found a home here on the Kate Chopin International Society website. Thank you for sharing our delight in and appreciation for Kate Chopin!
Official Film Fest Selection
New Orleans Film Festival 2020 (premiere)
Vero Beach Wine & Film Festival 2020
Louisiana LGBT+ Film Festival 2020 (finalist, Best Louisiana produced film)
Film Girl Film Festival 2020
Phoenix Short Film Festival 2020 (silver medal in monthly competition)
Franklin International Indie Film Festival 2021
Cane River Film Festival 2021(Top 5 Finalist for Best Film)
Hollywood Independent Filmmaker Awards and Festival 2021 (Bronze Award for LGBT+ Short Film)
DTC Film Festival 2021
About Ripe Figs Productions
Ripe Figs Productions, LLC, was founded in 2009 by three women who shared a vision of adapting the short fiction of Kate Chopin to film. Rachel Grissom (writer, film producer and director), Dr. Artemis Preeshl (director, actor, producer and theater scholar), and Dr. Barbara Ewell (Chopin scholar and producer), were drawn to Chopin's fiction because of its pointed examinations of gender, social status, race, and cultural identity, revealing how those factors define individual freedom and social limits. In their adaptations of Chopin's short stories, the producers have sought to underscore the contemporary relevance of Chopin's work, a commitment also underscored in their statement of mission.
The world was often a harsh place for women and people of color in Chopin's time. But in writing about those issues, sometimes subtly and often against the grain of contemporary beliefs, Chopin also helped to ameliorate those attitudes, heralding many of the transformations in notions of gender and race that we take for granted a hundred years later. We still have a long way to go. We hope that our films will continue to make the changes encouraged by Chopin's perceptive tales.
Related projects include a filmscript of Kate Chopin's "Desiree's Baby," which was a finalist in the CreateLouisiana Film Grant program (2017) and "Inacheve" (2009) a short film adaptation of Kate Chopin's "A Respectable Woman."
About the Founders of Ripe Figs Productions
Barbara C. Ewell is Professor Emerita and the former Dorothy H. Brown Distinguished Professor of English at Loyola University New Orleans, where she taught southern literature, late 19th-century American literature and women's studies. Her publications include a monograph on Kate Chopin (1985); numerous essays on southern women writers, feminist pedagogy, Renaissance poetry and other topics, and several coedited volumes, most recently (with Teresa Toulouse) Sweet Spots: In-Between Spaces in New Orleans (2018).  Bringing her expertise on Chopin, she co-founded Ripe Figs Productions, LLC in 2009 and appears as an extra in Regret. She is this website's general bibliographer .
Rachel Grissom is a writer and filmmaker who lives and works in New Orleans' celebrated Ninth Ward. She has written or directed nearly a dozen short films, short stories, plays and one feature film. A graduate of Emerson College's MFA program in creative writing, she has worked for the last decade below the line as a production sound mixer on over 60 film and television projects, most recently, the TNT series Claws. A co-founder of Ripe Figs Productions, LLC, Ms. Grissom has written its screenplays and recently directed Regret, which was funded by a Seed&Spark campaign.
Artemis Preeshl is a director, actor and choreographer in Africa, Asia, Australia, Europe, and the U.S.  She directed Ripe Figs, winner of Best Short Film at the Raleigh Film & Art Festival. A Fulbrighter, Dr. Preeshl wrote and directed Pancha Ratna (Honorable Mention, DIY Hollywood), and screened Inachevé, her first film based on Kate Chopin's short story "A Respectable Woman," at Fatima Jinnah Women's College in its Asian premiere, offering lectures on adaptation in Pakistan. Southern States Film Festival nominated her as best director for Dr. Chevalier's Lie. Most recently, Artemis plays Mamzelle in Regret, which premiered at the Vero Beach Wine and Film Festival in 2020. An International Acting Fellow at Shakespeare's Globe, she directed and acted in Commedia degli Errori at La MaMa Umbria. Routledge published her Shakespeare and Commedia dell'arte and Reframing Acting in the Digital Age. She has taught theatre at Elon, Loyola New Orleans, Utah State, and West Georgia universities as well as Introduction to Theatre, Understanding Dance, and World Drama, in Asia and Africa on Semester at Sea 2020. Since her election in 2013, Dr. Preeshl continues to serve on the Screen Actors Guild-American Federation of TV and Radio Artists.