By the Editors of KateChopin.org
Films Based on Kate Chopin's Short Stories and The Awakening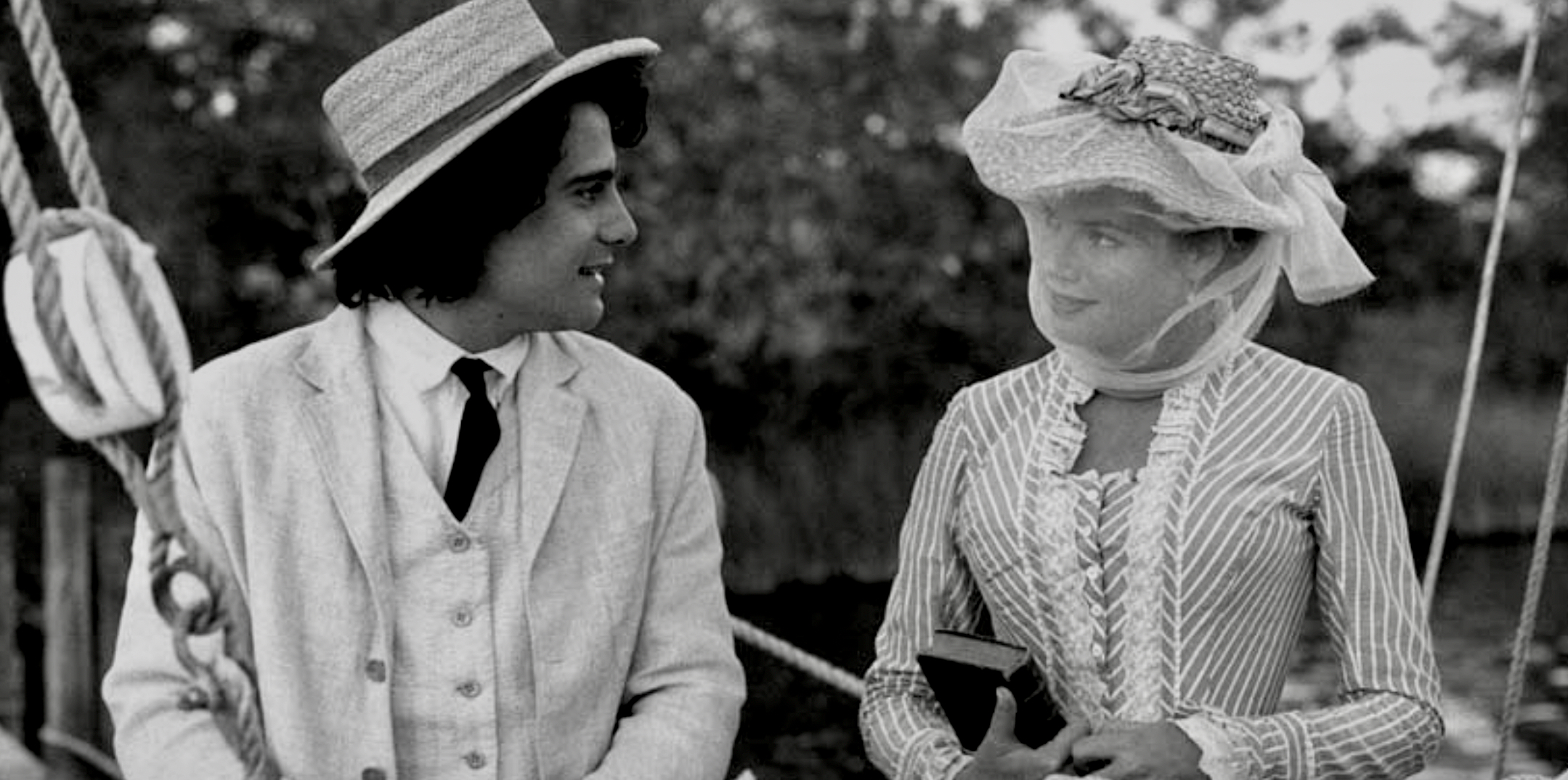 "Dr. Chevalier's Lie"
"A Matter of Prejudice"
"Regret"
"Ripe Figs"
"The Story of an Hour"
A Filmography of Other Short films
The Awakening
Ripe Figs Productions is proud to present three short films on the Kate Chopin International Society website. Based on Kate Chopin's short stories, "Regret,"  "Ripe Figs" and "Dr. Chevalier's Lie," these award-winning short films are available online here for the first time.
In this adaptation of "Regret," Mamzelle is a successful, self-made farmer in a small Louisiana community. Though Big Agriculture has driven more and more of her colleagues off their land, Mamzelle has remained committed to her farm and has often used her success to help her less fortunate neighbors. Middle-aged and making no secret of her lesbian identity, Mamzelle is in a loving and stable (if long-distance) relationship. In fact, she has found only an uneasy acceptance among her neighbors, despite her active generosity. But even this arrangement is challenged when a young woman whom Mamzelle has known since childhood suddenly asks a favor: to care for her two small children in an emergency. The consequences force Mamzelle to reckon with the meaning of her life's path, what she has achieved and what she has unwittingly sacrificed.
 Ripe Figs (9 minutes)
Based on Chopin's one-page short story (1892), this film follows the interactions of a young Creole woman and her godmother in nineteenth-century Louisiana, as they quietly struggle through the older woman's resistance to the younger woman's maturation. Chopin's metaphoric depictions of growth and the sensuality of seasonal change are echoed in the lush photography and imaginative casting. It has been featured in the New Orleans Film Festival and others, winning several Southern Shorts Awards, including acting, editing, directing, music and cinemaphotography.
Dr. Chevalier's Lie (6 minutes)
Loosely based on Kate Chopin's 1892 sketch, this short film observes the conflict of a coroner who must document the death of a young bipolar woman, whom his office was charged to protect. With the SayHerName campaign as additional inspiration, the film was featured in the Vero Beach Wine and Film Festival and others.
At other places on this website you can find more information about the Regret film, the Ripe Figs film and the Dr. Chevalier's Lie film.
A Matter of Prejudice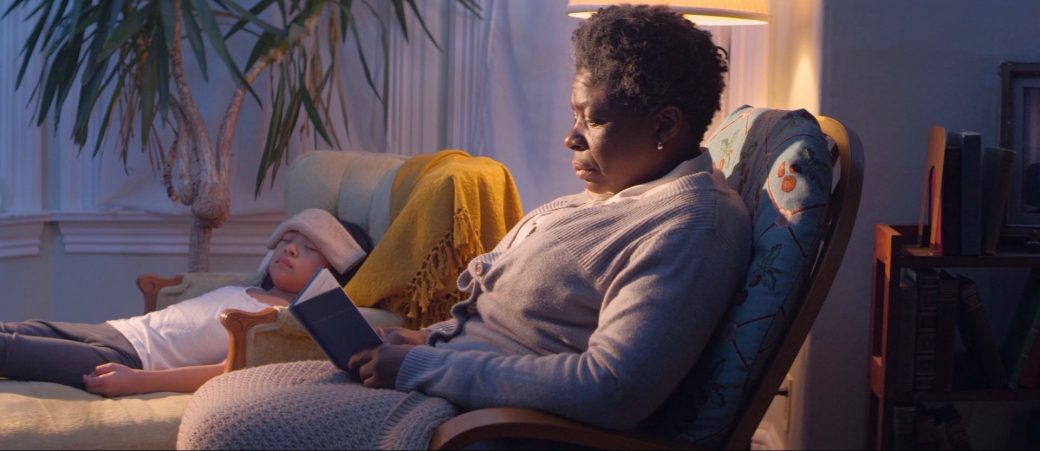 We received this message from writer, producer, and director Sandra Lince:
"As a first-time director, it's with great enthusiasm that I write to tell you about short film I wrote and produced. Inspired by Kate Chopin's 1893 short story of the same name, "A Matter of Prejudice" is a family's tale of love and overcoming bias. This modern interpretation weaves in a contemporary parallel of prejudice a century later that proves poignantly relatable to today's society.
"The hero of our story is an elderly French-speaking African immigrant named Madame Carambeau. Because of her religious beliefs and fears, she hasn't spoken to her gay son in seven years, even though it pains her. Her mindset begins to change after a chance encounter with a sick little girl during a birthday party for her grandson, Gus.  Sensitive to the struggles of the LGBTQ community, this bilingual tale shows what can happen when we simply open our hearts."
You can view the film's trailer.
Sandra Lince adds, "This past March we screened at the George Lindsey UNA Film Festival in Florence, Alabama, bringing home the Gold Lion for Best Professional Short Narrative. We also screened at Festival du PanAfricain in Cannes, France in April. In addition, this coming August we are scheduled to screen at the Black Harvest Film Festival at the Gene Siskel Film Center in Chicago. And we've applied to the New Orleans Film Festival and would love to screen there considering Kate Chopin's connection to the region."
We asked Ms. Lince how she first came across the short story:
"It is such a wonderful story, isn't it? I came across it during college. I have a degree in English with an emphasis in creative writing and early on one of my writing teachers assigned The Awakening and a couple of shorts from the anthology A Matter of Prejudice and Other Stories. It's true, "A Matter of Prejudice" itself was not assigned, but I devoured the entire book and it ended up being my favorite of the anthology. The little emotional punch in the gut you get when reading the surprise ending for the first time . . . the best! As a result, the story stuck with me over the years, and it was the first to pop in my head when I decided to adapt a short to direct."
Grand Isle, Mary Lambert's 1991 Film Based on The Awakening
with Kelly McGillis Playing Edna Pontellier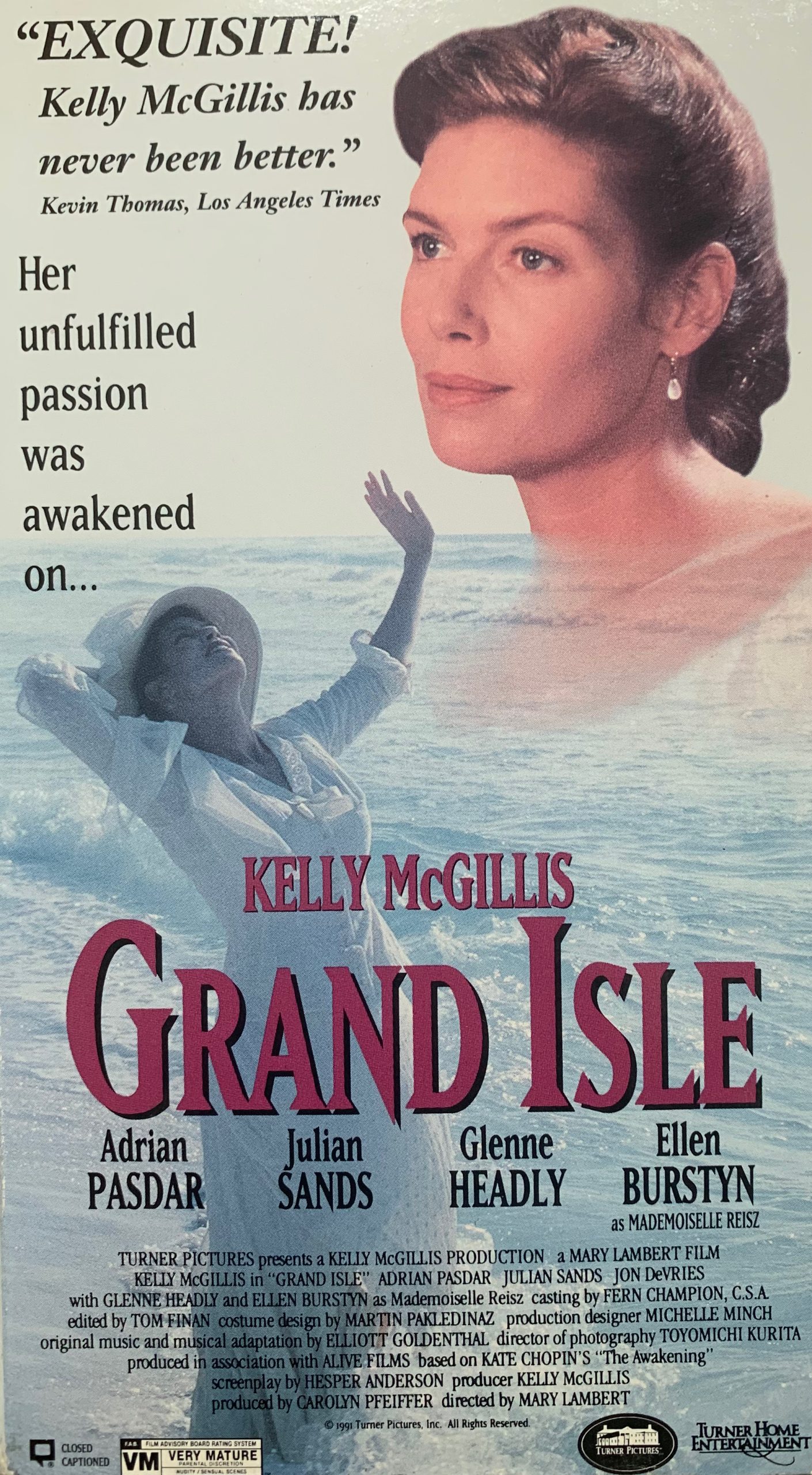 If you would like to see Grand Isle, Mary Lambert's 1991 film of The Awakening with Kelly McGillis playing Edna Pontellier, it is available online in a low resolution version made, apparently, from a videotape. Please note its recommendation for "Parental Discretion" and its label as "Very Mature."
Also in a low-resolution version, you can watch a few scenes from Bob Graham's 1981 film, The End of August, based on Kate Chopin's The Awakening.
"The Story of an Hour" As Presented in The Joy That Kills, Tina Rathborne's 1984 Film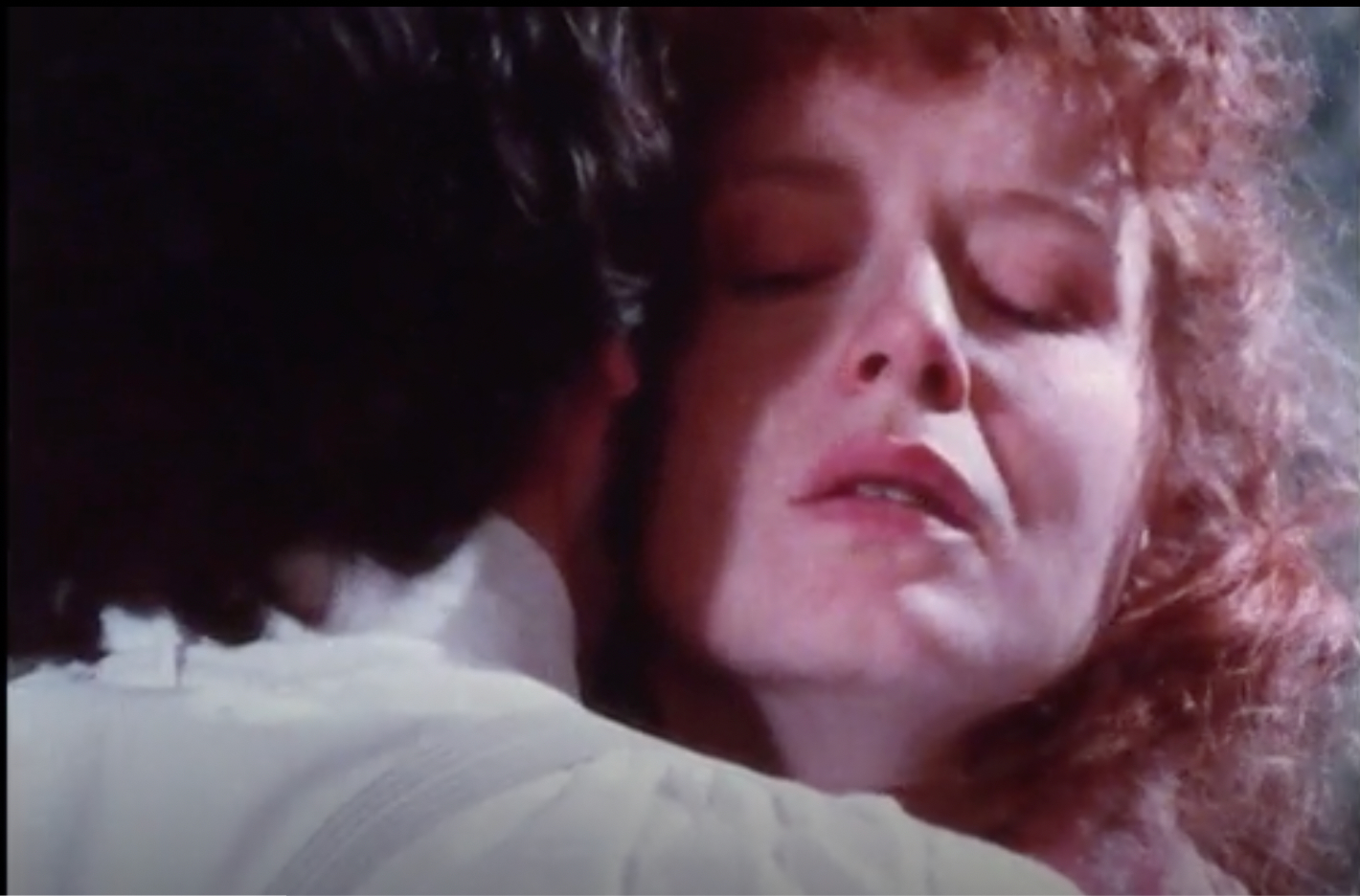 If you would like to see The Joy That Kills, Tina Rathborne's 1984 film based on Kate Chopin's "The Story of an Hour," it is available online in a low resolution version made, apparently, from a videotape. The film is in two parts. The first part continues to the second part after some seconds of white space, but you can go to part two directly.
An Important Kate Chopin Filmography at IMDb.com
IMDb.com, the Internet Movie Database, includes a filmography of works based on Kate Chopin's fiction. The listing includes at least a dozen  films — long and short — made between 1956 and today.