Ripe Figs Productions is proud to present its short film Ripe Figs here on the Kate Chopin International Society website. Based on Kate Chopin's short story, "Ripe Figs," this award-winning short film (2017, 9 minutes) is available online here for the first time.
Based on a one-page sketch published in 1892, this film was the eponymous first adaptation of Kate Chopin's short stories by Ripe Figs Productions, founded by three women whose mission was to demonstrate the continuing relevance of Chopin's stories in adapting them to film.
"Ripe Figs" focuses on Babette, a young girl who wants to visit her cousins in another part of Louisiana, but is told by her godmother, Maman-Nenaine, that she would have to wait until "the figs were ripe." That's pretty much it: when the figs are ripe, Babette is told she can go. But the story is rich with natural allusions that identify places ("where the sugar cane grows") and emotions ("restless as a hummingbird") and time ("when the chrysanthemums are in bloom") with sensual, even suggestive, language, such as figs "like little hard, green marbles" and "peel[ing] the very plumpest figs with her pointed silver fruit-knife." The implications of a maturing young woman linked to seasonal ripening make this sketch far more interesting than its brevity might indicate. And the fact that Chopin published it in Vogue, with its sophisticated readership, confirms that the writer was hardly unaware of the added dimensions of her "idyll," as it was sub-titled in the magazine.
Films have to tell a story, and screenwriter Rachel Grissom had no problem developing these insinuations into a narrative, creating a specific reason (a young man) for Babette to want to go down to LaFourche, as well as enlarging the impediments posed by Maman-Nenaine, with her mature knowledge of the costs of growing up. Indeed, the final scenes emerged from the story's concluding lines, which refer to Toussaint, the feast of All Saints, which commemorates mortality and is celebrated in south Louisiana by families refurbishing their distinctive above-ground tombs and bringing flowers—chrysanthemums—to the cemeteries.  Chopin's suggestive uses of natural imagery are also reflected by the film's lush cinematography, representing sexuality and death in the changing cycles of the seasons.
But perhaps the most visually arresting element of this adaptation is the casting of African-Americans. The producers had originally conceived of pairing "Ripe Figs" with "Dr. Chevalier's Lie"— the latter commenting on what might have happened to Babette after leaving home.
When current events (the 2016 murder of Alton Sterling in Baton Rouge, the reemergence of Black Lives Matter and the Say Her Name Campaign) inspired us to focus on Black characters in Dr. Chevalier's Lie, we were challenged to rethink the casting of Ripe Figs as well.
While the default for Chopin's characters was doubtless Cajun (and "white," as Bonnie James Shaker argues in Coloring Locals), there were certainly wealthy Black Creole families in south Louisiana in the 19th century, notably at Laura Plantation, not far from the Haydel-Jones House, where Ripe Figs was filmed. Happily, Director Artemis Preeshl was able to cast Keota Picou to play Babette in both features, solidifying the links between the characters and the two films.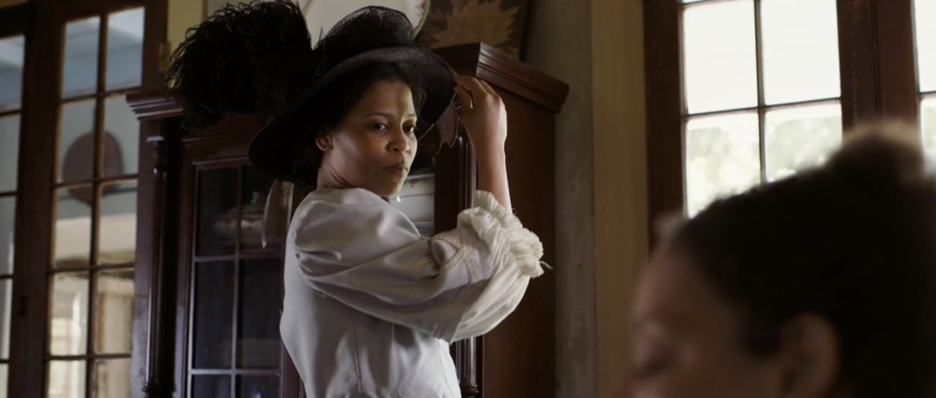 The location for "Ripe Figs" was similarly serendipitous. The Haydel-Jones House is the family home of the producers' friends, Dr. Bryan Pedeaux and Nancy Bender, in Edgard, Louisiana. Built around 1815, and lovingly restored and occupied by the family, the house is a classic raised Louisiana French Creole Plantation house, set back about 250 feet from the levee of the Mississippi River. The cemetery featured in the closing scene is less than a mile away, beside St John the Baptist Church, founded in 1770.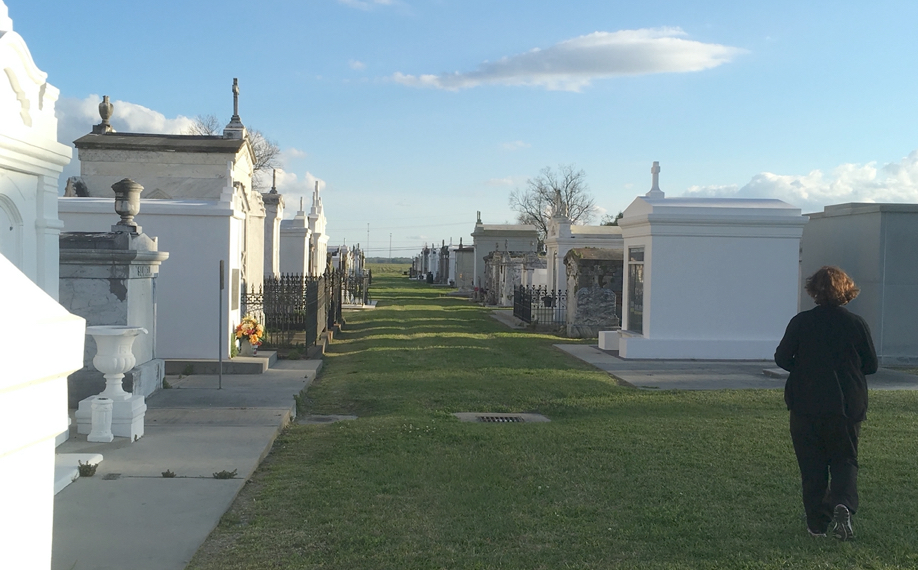 The setting was awesome—and our generous hosts provided a home-cooked lunch buffet for the cast and crew. The shoot was completed over a single spring weekend in March—except for the images of "ripe figs." Those had to be shot a few months later, in mid-June, when the figs were actually ripe!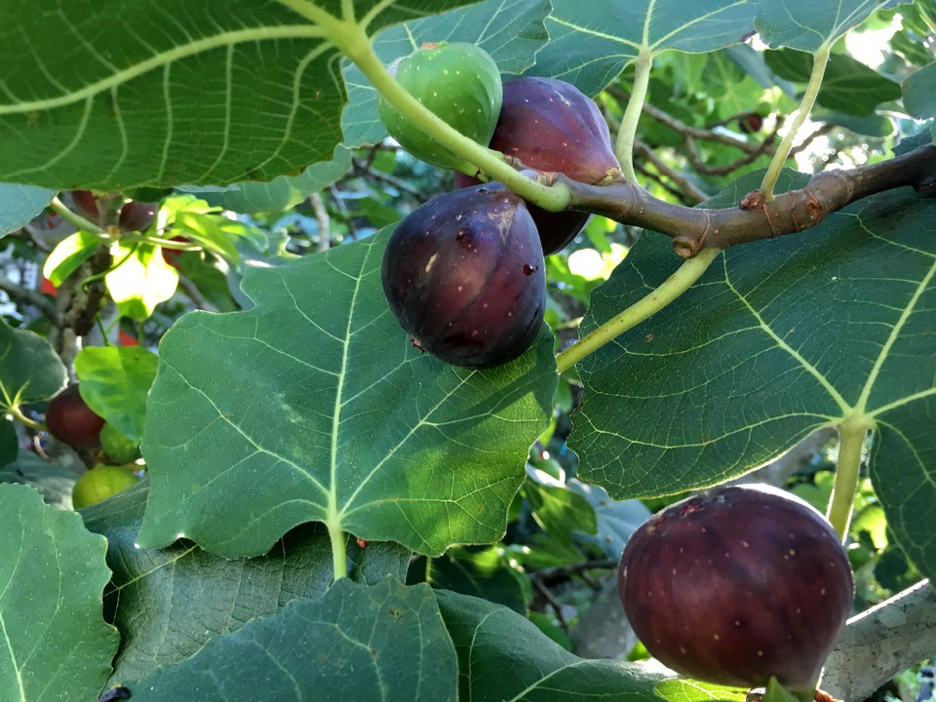 Official Film Fest Selection
New Orleans Film Festival 2017 (premiere)
Big Easy International Film Festival 2018
GNO Film Fete 2018
Film Girl Film Festival 2018
Women Over 50 Film Festival 2018
Lonely Seal Film Festival 2018
Lake Charles Film Festival 2018
Raleigh Film & Art Festival 2018 [Award: Best Short Film]
Franklin International Independent Film Festival 2018
Awards at Southern Shorts, 2018 
Award of Merit: Keota Picou (Acting)
Award of Excellence: Donna Duplantier (Acting)
Award of Excellence: Patrick McGinley (Cinematography)
Award of Distinction: Costuming
Award of Merit: Artemis Preeshl (Directing)
Award of Excellence: Matt Mercer (Editing)
Award of Excellence: Eric Laws (Music)
Award of Merit: Production (Rachel Grissom and Barbara Ewell, co-producers)
Award of Distinction: Production Design
Awards at Southern States Indie Fan Fest (Biloxi, Jan 2019)
Best Original Soundtrack (Eric Laws)
Nominations for:
Best Director (Artemis Preeshl)
Best Lead Actress (Keota Picou)
Best Cinematography (Patrick McGinley)
About Ripe Figs Productions
Ripe Figs Productions, LLC, was founded in 2009 by three women who shared a vision of adapting the short fiction of Kate Chopin to film. Rachel Grissom (writer, film producer and director), Dr. Artemis Preeshl (director, actor, producer and theater scholar), and Dr. Barbara Ewell (Chopin scholar and producer), were drawn to Chopin's fiction because of its pointed examinations of gender, social status, race, and cultural identity, revealing how those factors define individual freedom and social limits. In their adaptations of Chopin's short stories, the producers have sought to underscore the contemporary relevance of Chopin's work, a commitment also underscored in their statement of mission.
The world was often a harsh place for women and people of color in Chopin's time. But in writing about those issues, sometimes subtly and often against the grain of contemporary beliefs, Chopin also helped to ameliorate those attitudes, heralding many of the transformations in notions of gender and race that we take for granted a hundred years later. We still have a long way to go. We hope that our films will continue to make the changes encouraged by Chopin's perceptive tales.
Related projects include a filmscript of Kate Chopin's "Desiree's Baby," which was a finalist in the CreateLouisiana Film Grant program (2017) and "Inacheve" (2009) a short film adaptation of Kate Chopin's "A Respectable Woman."
About the Founders of Ripe Figs Productions
Barbara C. Ewell is Professor Emerita and the former Dorothy H. Brown Distinguished Professor of English at Loyola University New Orleans, where she taught southern literature, late 19th-century American literature and women's studies. Her publications include a monograph on Kate Chopin (1985); numerous essays on southern women writers, feminist pedagogy, Renaissance poetry and other topics, and several coedited volumes, most recently (with Teresa Toulouse) Sweet Spots: In-Between Spaces in New Orleans (2018).  Bringing her expertise on Chopin, she co-founded Ripe Figs Productions, LLC in 2009 and appears as an extra in Regret. She is this website's general bibliographer .
Rachel Grissom is a writer and filmmaker who lives and works in New Orleans' celebrated Ninth Ward. She has written or directed nearly a dozen short films, short stories, plays and one feature film. A graduate of Emerson College's MFA program in creative writing, she has worked for the last decade below the line as a production sound mixer on over 60 film and television projects, most recently, the TNT series Claws. A co-founder of Ripe Figs Productions, LLC, Ms. Grissom has written its screenplays and recently directed Regret, which was funded by a Seed&Spark campaign.
Artemis Preeshl is a director, actor and choreographer in Africa, Asia, Australia, Europe, and the U.S.  She directed Ripe Figs, winner of Best Short Film at the Raleigh Film & Art Festival. A Fulbrighter, Dr. Preeshl wrote and directed Pancha Ratna (Honorable Mention, DIY Hollywood), and screened Inachevé, her first film based on Kate Chopin's short story "A Respectable Woman," at Fatima Jinnah Women's College in its Asian premiere, offering lectures on adaptation in Pakistan. Southern States Film Festival nominated her as best director for Dr. Chevalier's Lie. Most recently, Artemis plays Mamzelle in Regret, which premiered at the Vero Beach Wine and Film Festival in 2020. An International Acting Fellow at Shakespeare's Globe, she directed and acted in Commedia degli Errori at La MaMa Umbria. Routledge published her Shakespeare and Commedia dell'arte and Reframing Acting in the Digital Age. She has taught theatre at Elon, Loyola New Orleans, Utah State, and West Georgia universities as well as Introduction to Theatre, Understanding Dance, and World Drama, in Asia and Africa on Semester at Sea 2020. Since her election in 2013, Dr. Preeshl continues to serve on the Screen Actors Guild-American Federation of TV and Radio Artists.