By the Editors of KateChopin.org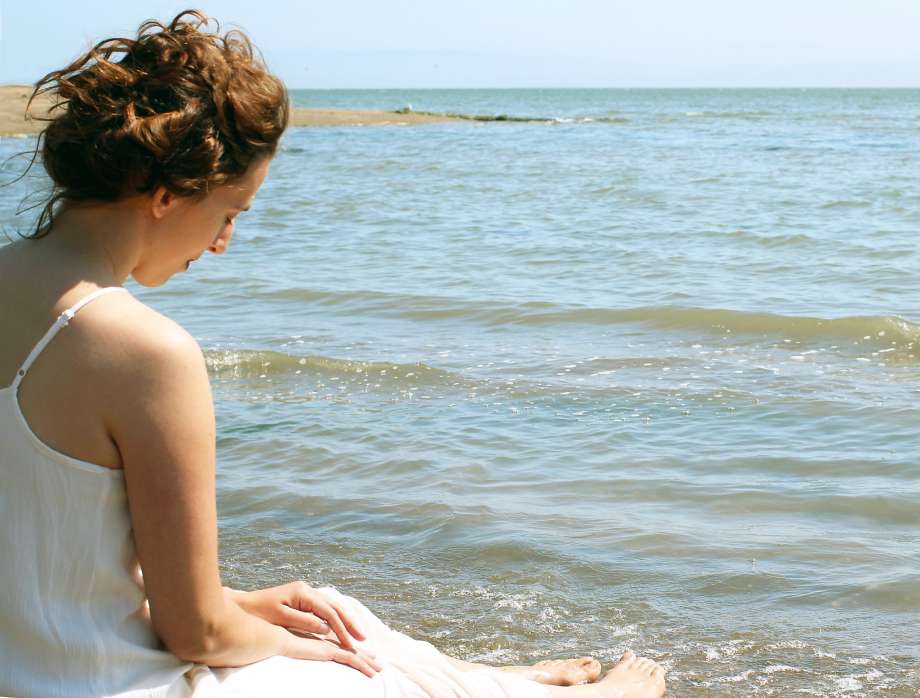 A Conversation on The Awakening by Kate Chopin
You can watch a 45-minute interview with Chopin scholars Dr. Helen Taylor (Emeritus Professor of English, University of Exeter, United Kingdom) and Dr. Barbara Ewell (Emeritus Professor of English, Loyola University New Orleans, USA), conducted on December 17, 2021, by Dennis Tardan and Renée Yaworsky of Tardan Media Network. The topic is The Awakening, and this lively 45-minute exchange provides an engaging overview of many of the novel's most compelling issues—from its troubling ending and challenges to motherhood and mothering, to the role of sexuality and the novel's continuing relevance to women's lives in the 21st century.
Tardan Media Network produces programming for the New Golden Era of Television. CEO and founder, Dennis Tardan, has worked in broadcasting for over 45 years. Tardan Media Network provides live, interactive entertainment as well as recorded programs that cover a wide range of topics, including the arts and sciences, sports, academia, music, and more. Dennis' innovative interviewing style presents itself as "human beings talking to human beings about the human experience."
Team Tardan is passionate about highlighting positive voices to help impact humanity and our planet. You can follow Tardan Media on FaceBook (TMN: Tardanverse), Twitter (@TardanMedia), and YouTube (Tardan Media).
*****
The photo above is from the 2016 world-premiere stage adaptation of The Awakening at the Exit Theatre in San Francisco, California, USA.
New Stage Production of The Awakening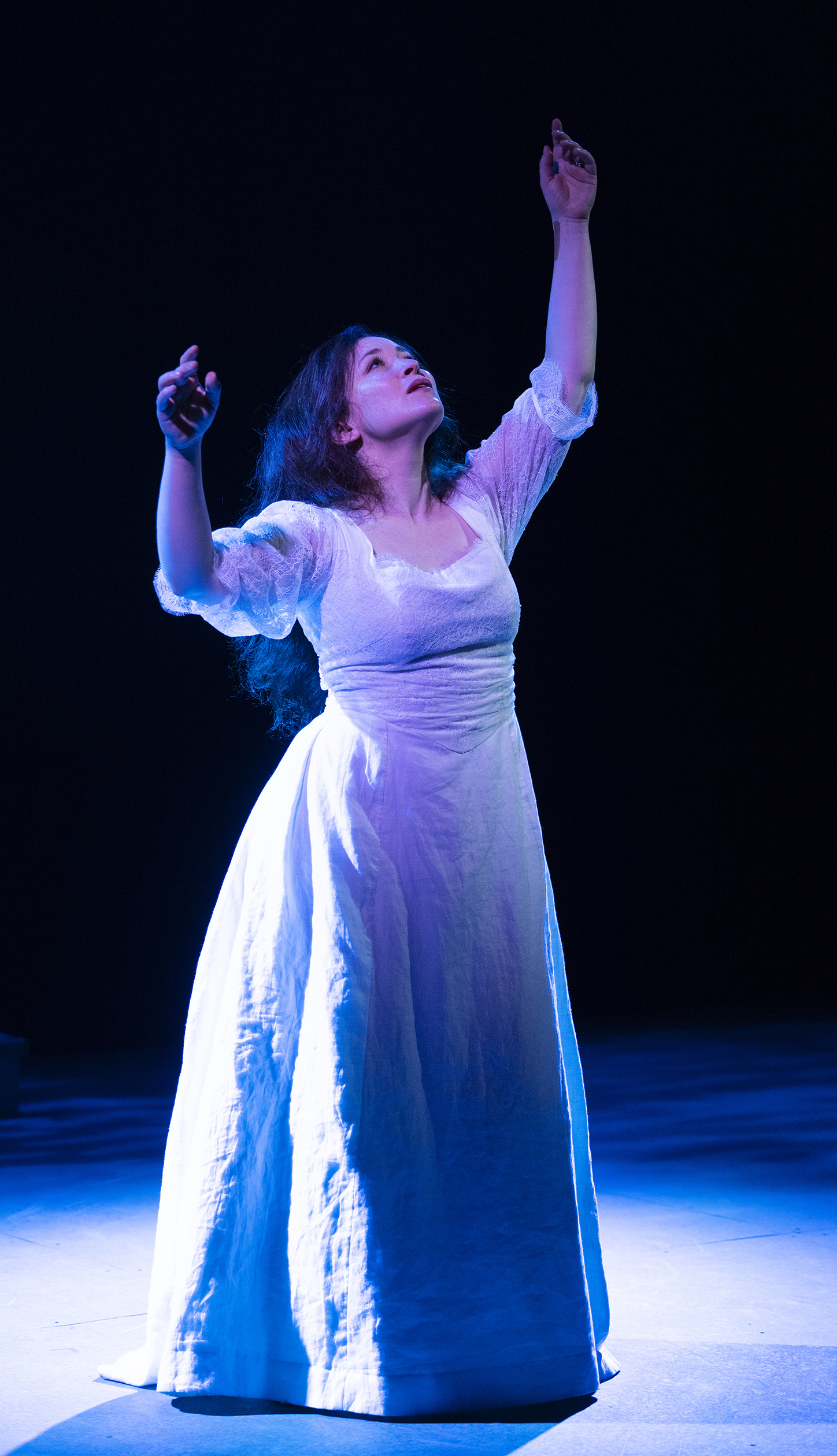 The Rogue Theatre in Tucson, Arizona, USA, performed a new production of Kate Chopin's The Awakening in September 2021.
The novel was adapted to the stage by Christopher Johnson. The production was directed by Christopher Johnson, with music direction by Russell Ronnebaum. The production sponsors were Betsey Parlato and David Zucker.
The role of Edna Pontellier was played by Bryn Booth, and that of Robert Lebrun by Hunter Hnat.
Others in the cast:
Alcée Arobin—Christopher Johnson
Monsieur Ratignolle—Joseph McGrath
Mademoiselle Reisz—Cynthia Meier
Victor Lebrun—Christopher Pankratz
Adèle Ratignolle—Carley Elizabeth Preston
Léonce Pontellier—Aaron Shand
Madame Lebrun—Teri Lee Thomas
The production opened on September 9, 2021, and closed on September 26, 2021.
You can hear writer and director Christopher Johnson discuss the production and preview a few moments from it on the Rogue Theatre's production website's video.
Michèle LaRue Performed Chopin's "A Pair of Silk Stockings" at the Metropolitan Virtual Playhouse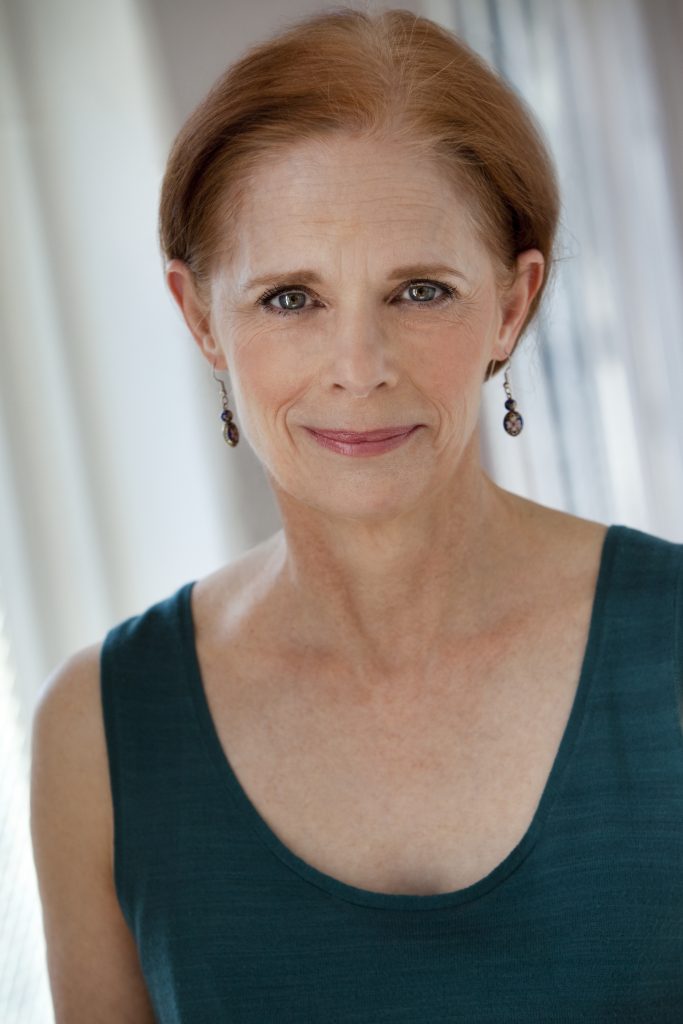 Actress Michèle LaRue performed Kate Chopin's "A Pair of Silk Stockings" and O. Henry's "The Ratskeller and the Rose"—stories of wishes and their consequences—through Internet streaming at the Metropolitan Virtual Playhouse in New York City from May 1 to 5, 2021.
Ms.LaRue tours nationally with her one-woman performances. She has performed at Chicago's Newberry Library; Washington, D.C.'s National Portrait Gallery; international conferences of the American Quilter's Society; joint conventions of the Popular and American Culture associations; and the international conference of the Charlotte Perkins Gilman Society. Sponsors range from schools to military bases; historical societies and libraries to women's clubs and senior communities.
Susan Koppelman, the editor of several volumes of American women's short stories, writes to Ms. LaRue: "I wish you could come into every literature classroom, perform at every library, be on the stage in a theater in every town, helping people connect with that wonderful literature, teaching people to listen to the sounds of wonderful sentences."
You can learn more about Michèle LaRue's work on her website and you can see her full performance schedule.
New Ways to Hear Kate Chopin's Works Read, Performed, or Discussed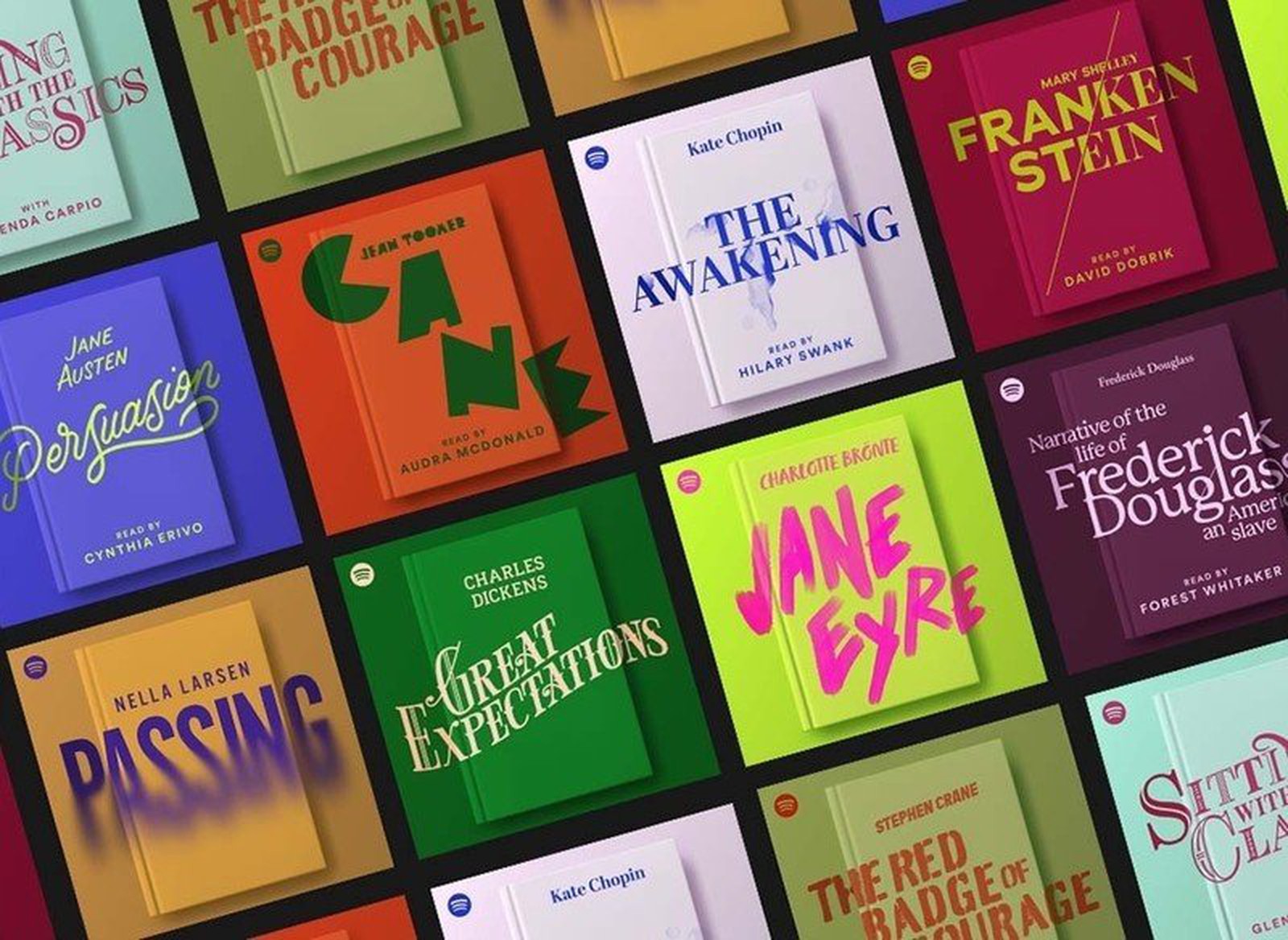 The Hollywood Reporter announces that "Nine classic audiobooks—including Cynthia Erivo's narration of Persuasion and Hilary Swank's reading of The Awakening—are now available on Spotify. . . .
"The nine audiobooks that are now available are all part of the public domain, but the original recordings are exclusive to the streaming platform. David Dobrik narrates Mary Shelley's Frankenstein; Forest Whitaker reads Frederick Douglass memoir Narrative of the Life of Frederick Douglass, an American Slave; Hilary Swank narrates The Awakening by Kate Chopin; and Cynthia Erivo reads Jane Austen's Persuasion."
And Chopin scholar Rafael Walker tells us, "I'm writing to alert you of a podcast episode recently recorded about Kate Chopin. Professor Uli Baer (New York University) invited me to discuss Chopin for his podcast series Think about It, which has become among the most popular literary podcast purveyors on the web. You can listen on You Tube or Spotify."
A Christmas Opera Based on Chopin's "The Story of an Hour"
In December, 2019, the Gramercy Opera in New York at Brooklyn's Montauk Club presented an opera "Story of an Hour." The opera company's announcement read:
"Based on the 1894 short story by Kate Chopin, in a classic operetta-esque style, 'Story of an Hour' is a one-act opera set in the 1800s during the Christmas season. It follows the story of a fatal train accident and the consequences it has on two young women—one of whose husbands is believed to have been on the train."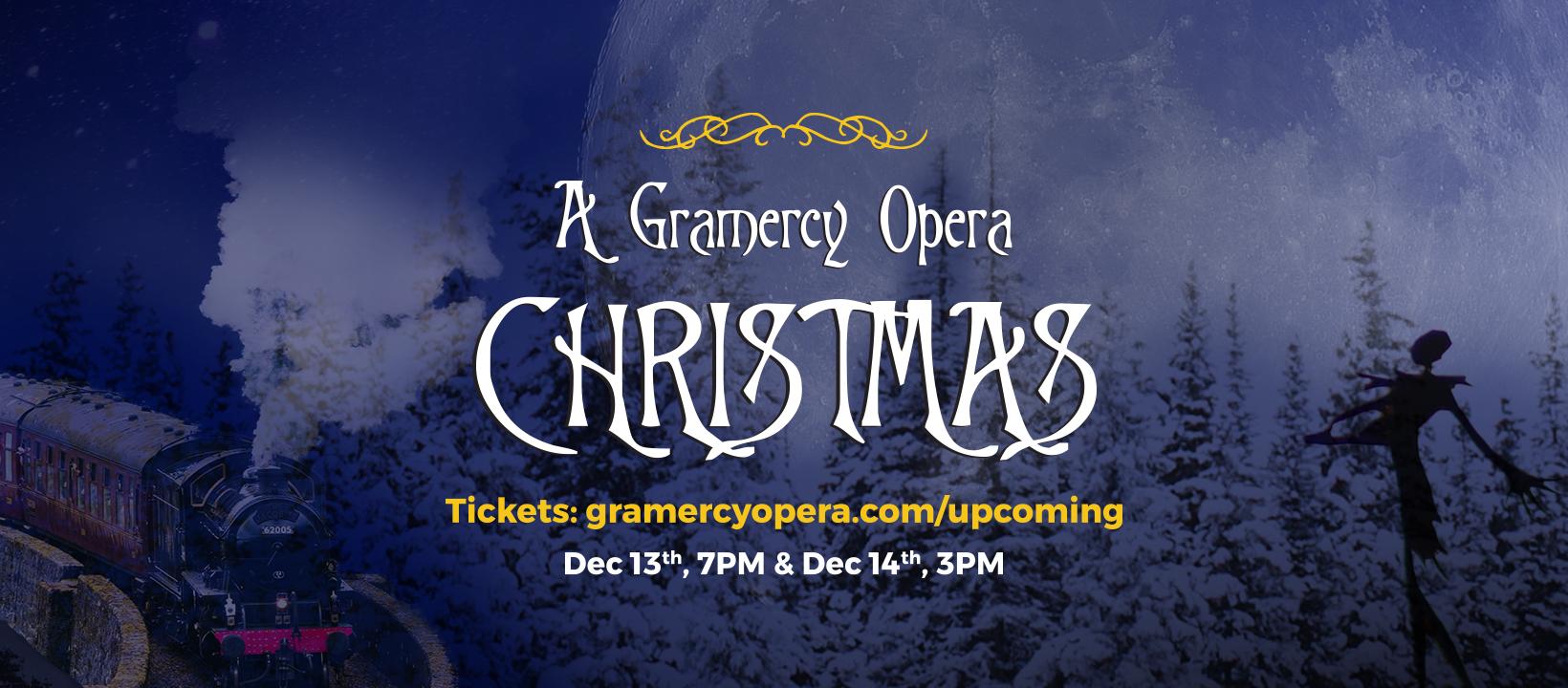 "Story of an Hour" was the winner of the inaugural Salzman-Gramercy Opera Advancement Prize. The music was written by Michael Valenti and the libretto by Kleban- and Stacey Luftig. The cast included Kate Fruchterman, Sable Strout, Aaron Theno, and Jay Lucas Chacon.
The opera played on Dec. 13 and 14, 2019. You can see an excerpt of the opera.
Scott Little, a student at Kent State University in Ohio, created an opera based on" The Story of an Hour" in 2018.
An Interpretation of  Kate Chopin's The Awakening Through Abstract Paintings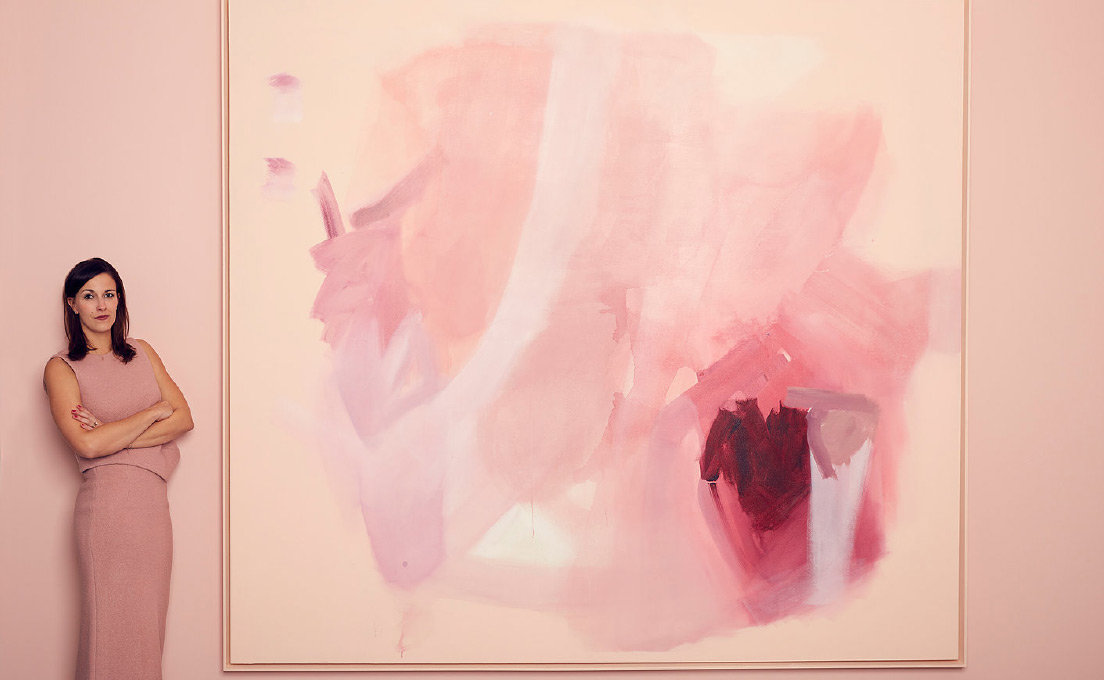 In Austin, Texas, austin360 describes an exhibition of new paintings by Mallory Page:
"'A Ponderous Weight (Why did I not discover before that it was nothing?).' This Wally Workman Gallery exhibition features a new body of large-scale abstract works, serving as the second installation of artist Mallory Page's several-part series, 'Ponderous Weight,' an interpretation of Kate Chopin's The Awakening.  She provides a meditation of sorts about the antagonistic impulses that define Chopin's heroine, among other themes." The exhibition ran in April 2019. You can see a virtual tour of the exhibition.
The Page website adds, " Mallory Page is a New Orleans-based artist specializing in large-scale, thinly-layered abstract paintings. . . . Page was raised in Lafayette, Louisiana, a region with a vibrant, often mystical, culture and distinctive geographical landscape. Her work subtly and abstractly engages with this heritage, as well as with the questions that arise from acute self-awareness—i.e. the position of an independent woman and artist within a more traditional social terrain."
A New Stage Adaptation of The Awakening in San Francisco
The Breadbox, a theater in residence at the Exit Theatre in San Francisco, California, USA, is offering a world-premiere stage adaptation of Kate Chopin's The Awakening. Written by Oren Stevens and developed with director Ariel Craft, it began a three-week run at the Exit on July 29, 2016.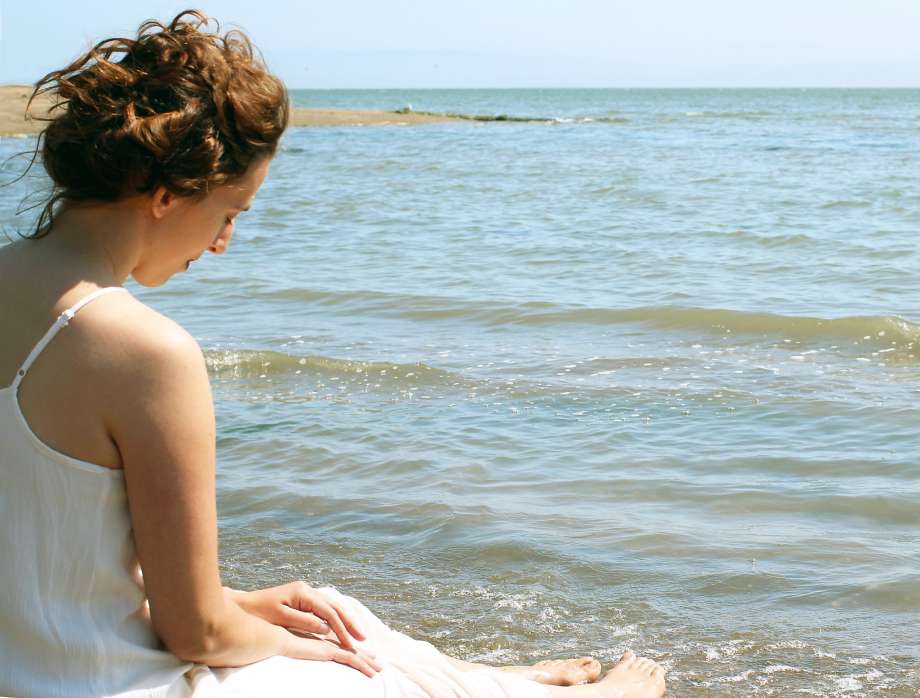 An Awakening Program in Tennessee
A performance of The Awakening, adapted by Rebecca Chace for Book-it Repertory Theatre in Memphis, Tennessee, was held during the early weeks of April 2015. It was organized by Voices of the South. The Memphis Flyer described the performance and later added a review. And the website broadwayworld has posted a quite different review. Rebecca Chace's adaptation of The Awakening was also produced by Book-It Repertory Theatre at the Seattle Repertory Theatre and had a second production at Seattle Rep. in June, 2005.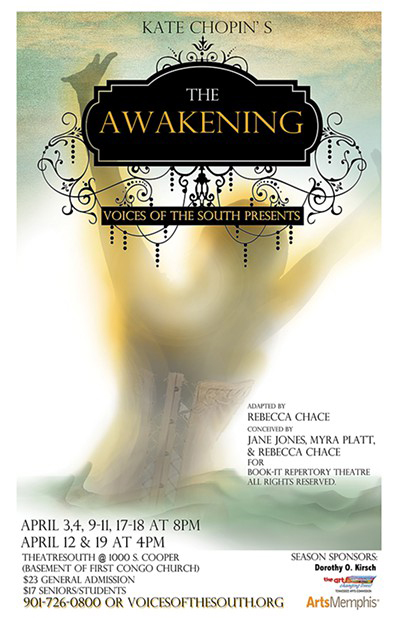 The Tennessee Shakespeare Company's Chopin Program in Tennessee
On March 24, 2015, the Tennessee Shakespeare Company's "Southern Exposure Series" featured a program built around thirty minutes of Kate Chopin's written words. The program was held in a "private, luxurious" home in Memphis, Tennessee, USA.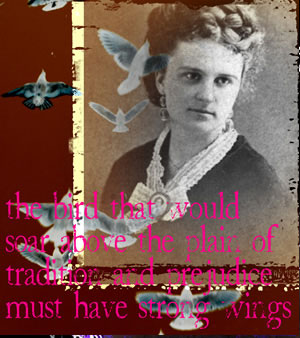 [
There is, in addition, what many critics consider a fine novel by Robert Stone called Children of Light, about a production company making a film of The Awakening using a performer struggling with some of the same issues that Edna struggles with.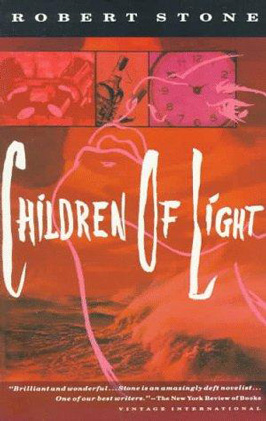 Reading of a New Screenplay Based on The Awakening
New York area residents and visitors attended a reading of a new screenplay based on Kate Chopin's The Awakening. The screenplay was written by Jim Sherry, the production directed by Joyce Wu.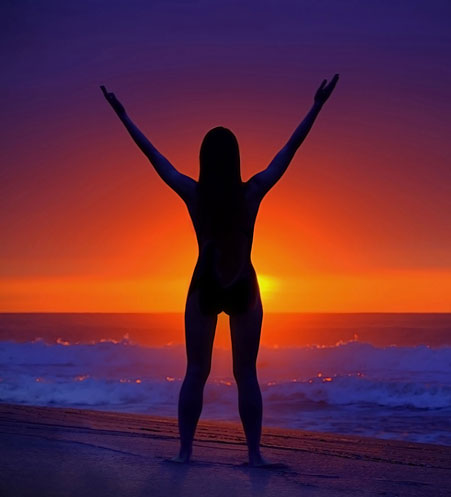 Photo: "Girl at Sunrise." Copyright Steve Puntolillo, 2011
The reading was held on June 12th, 2011, at TheaterLab, 137 W. 14th Street New York, NY 10011.
New York City Opera's Reading of The Awakening
James Stepleton's The Awakening (after Kate Chopin's novel) was featured on New York City Opera's VOX 2012 Contemporary American Opera Lab on November 8, 2012. The reading featured NYCO soloists and orchestra in the opera's final scene. City Opera's new opera reading program is the most prestigious in the country. It's extremely rare for them to give a second reading of the same work. After 35 years Stepleton's The Awakening is finally finished. The reading was a big step towards a full production.
Anthony Tommasini in The New York Times (VOX 2003) wrote, "The Awakening [Scene One] . . . earned a genuine ovation and stirred the most discussion . . . . Mr. Stepleton's music . . . is utterly authentic."
Kate Chopin in Popular Culture forms before 2011
Kate Chopin and Treme
The June 13, 2010, episode of Treme, an American television drama series set in New Orleans a few months after the 2005 hurricane, is built around a reference to Kate Chopin's The Awakening.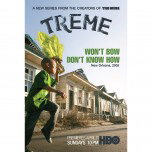 The episode is focused on a character named Creighton Bernette, a university professor. Treme was created by David Simon and Eric Overmyer and runs for ten episodes on HBO. The word Treme is pronounced tre-MAY. It's the name of a neighborhood next to the French Quarter.
The episode is available on DVD.
Los Angeles Dance Company's Production Based on The Awakening
 The Vaughn Dance Company in Los Angeles premiered on November 7, 2008, an original modern dance production, Reaching Out for the Unlimited, based on Kate Chopin's novel The Awakening. It featured the music of Grammy-winning composer/guitarist Andrew York.
According to the announcement, "Vaughn Dance Company's adaptation of The Awakening traces the heroine's emotional journey, exploring her relationships with friends, lovers, and the sea. Andrew York's music brings alive the emotional arc of this story with a score that includes new, unpublished pieces and a live performance by York. Making its mark with sensual shapes and undulating movement, Jennifer Vaughn's choreography is a palpable embodiment of music that captivates broader audiences and dance aficionados alike."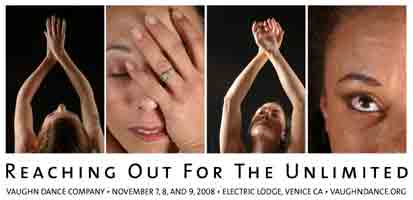 Jennifer Vaughn told us in an email message that her production "traces Edna's emotional journey, focusing on her complex relationships—with friends, lovers, and with the sea. The company's ten members embody these roles, including different 'Ednas' who change as she discovers new parts of herself. The dancers also become the beckoning sea, the entity which both cradles and emboldens Edna but also sweeps her away."
She continued, "I chose very simple staging and costuming—very plain and timeless. And for logistical reasons, we chose not to address Edna's relationship with her children. I believe that audience members who know the story will recognize much of it, but I've tried to design the production in such a way that those who do not know the story will still be able to get something out of it."
St. Paul Theatre Company's Production of The Awakening
A new production of The Awakening was presented by Savage Umbrella and 3AM Productions at Gremlin Theatre in St. Paul, Minnesota, from April 2 to 17, 2010. The script is by Laura Leffler-McCabe, who also directed. The production includes music composed by Candy Bilyk and performed by a trio of instrumentalists, with singing by the cast.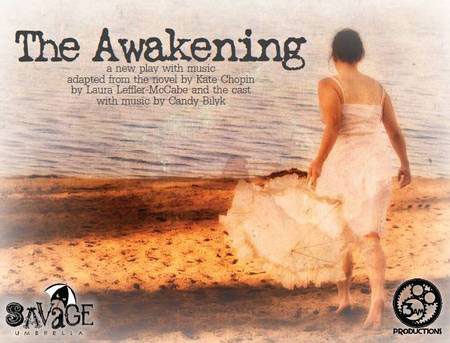 From the announcement for the production:
"'The book is beautiful,' Leffler-McCabe says when asked why she decided to take on the project as writer and director. 'It's this proto-modernist text full of slice-of-life details and conversations, along with these really lyrical expressive passages of a character in turmoil.'
"The show, which boasts a cast of more than a dozen, was company-created, and incorporates music and movement to do justice to a story that begins in a woman's heart, then radiates with seismic repercussions into the world around her.
"'We started workshopping with the cast back in September,' says Leffler-McCabe. 'We cussed a lot, fought some, danced, experimented, and honed in on something that gets to the heart of what Chopin was trying to do.'"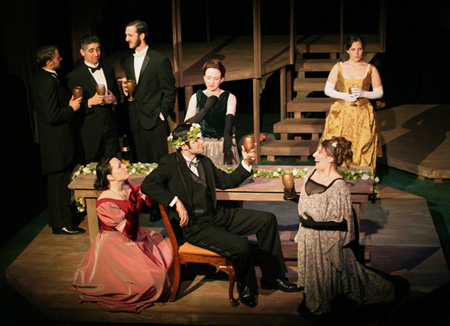 Laura Leffler-McCabe also sent us a performance excerpt. "We put this together for a grant we're applying for," she says, "so it's short and of a sort of strange moment, but it hopefully gives an idea of the style of the production."
A Graphic Short Story Based on "The Story of an Hour"
Cartoonist Gabrielle Bell's newest book is called Cecil and Jordan in New York (Drawn and Quarterly, 2009). It's a collection of short works.
Here is the first page of a story called "One Afternoon":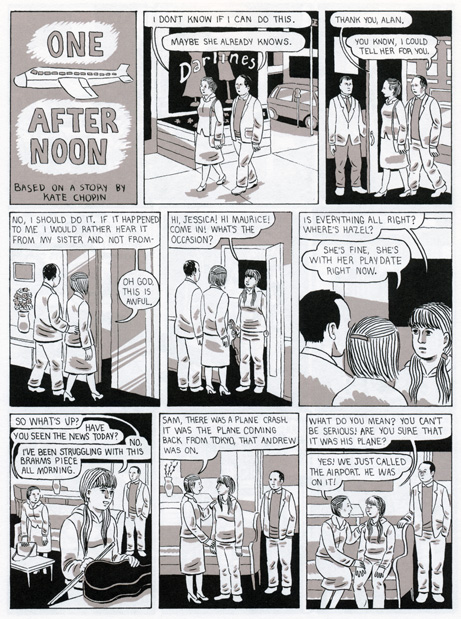 The New York Times says Cecil and Jordan in New York "is narrated by a young woman who's just moved to the city with her filmmaker boyfriend; it's a clear-cut tale of impecunious 20-something artists until halfway through, when the narrator abruptly transforms herself into a chair (click on "Look Inside" the book) gets taken home by someone who finds her on the sidewalk and decides that her old life won't miss her. The engine of these mercilessly observed stories is squirminess: emotional awkwardness so intense that it can erupt into magic or just knot itself into scars."
AlterEgo Productions of Lake Charles, Louisiana, offered playwright Carolyn Woosley's cycle of one-woman plays about women of Louisiana in ten cities throughout the state in 2010. The "Visionaries" Company, performing three of Woosley's plays, began its tour in September 2010. Woosley's "Louisiana Women" is a cycle of a dozen one-woman plays that focus on the lives of women of importance to Louisiana's history.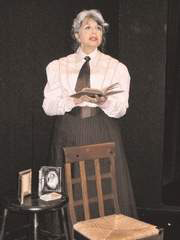 Kate Chopin is portrayed by Donna Rigdon Jones. The "Visionaries" Company is directed by Carol Anne Gayle.
The Spectral Sisters production of a new play by Rosary O'Neill, called "The Awakening of Kate Chopin" was performed at the Hearn Stage Kress Theatre in Alexandria, Louisiana, on August 5 to 8, 2010.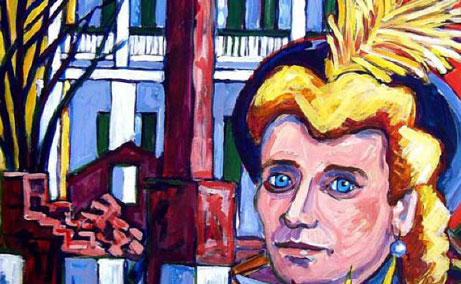 The director of the Hearn Stage Kress Theatre production is Dan Forest. The Chopin painting is by Dr. David Holcombe.
The ETCH Dance Company in Washington, DC, presented a program on July 10, 2010, titled "How Frail the Human Heart." One part of the program was based on Kate Chopin's The Awakening. The choreography for the program was by Elisha Clark Halpin.
Dan Shore's opera An Embarrassing Position, based on Kate Chopin's one act comedy by that name, had its premiere at the New England Conservatory in Boston, Massachusetts on May 3, 2010. The music is inspired by 19th century Creole composers. Professor Shore is a faculty member of the Department of Music, Xavier University of Louisiana.
A staged, work-in-progress performance of James Stepleton's opera based on Kate Chopin's The Awakening was performed at Madewood Plantation House, 4250 Highway 308, Napoleonville (between Thibodaux and Donaldsonville), Louisiana on May 15, 2010.
The title and plot of Kate Chopin's short story "The Return of Alcibiade"was part of a 1956 television series, The Adventures of Jim Bowie. The Chopin episode first ran in season one as episode 16 on December 21, 1956. The director is Lewis R. Foster. The writers are Monte Barrett and Margaret Fitts, with Chopin getting credit as the source of the story. Set in Louisiana during the 1830s, the series focuses on Bowie and his famous knife in encounters with persons from New Orleans and the rural regions. Our thanks to Tom Bonner and to Bob Skinner (of the Xavier University library) for this information.
You can read questions and answers about Kate Chopin and her work, and you can contact us with your questions.