Kate Chopin's Children's Stories: Significance, Critical Treatment, and Characteristics
By Bonnie James Shaker
Kent State University at Geauga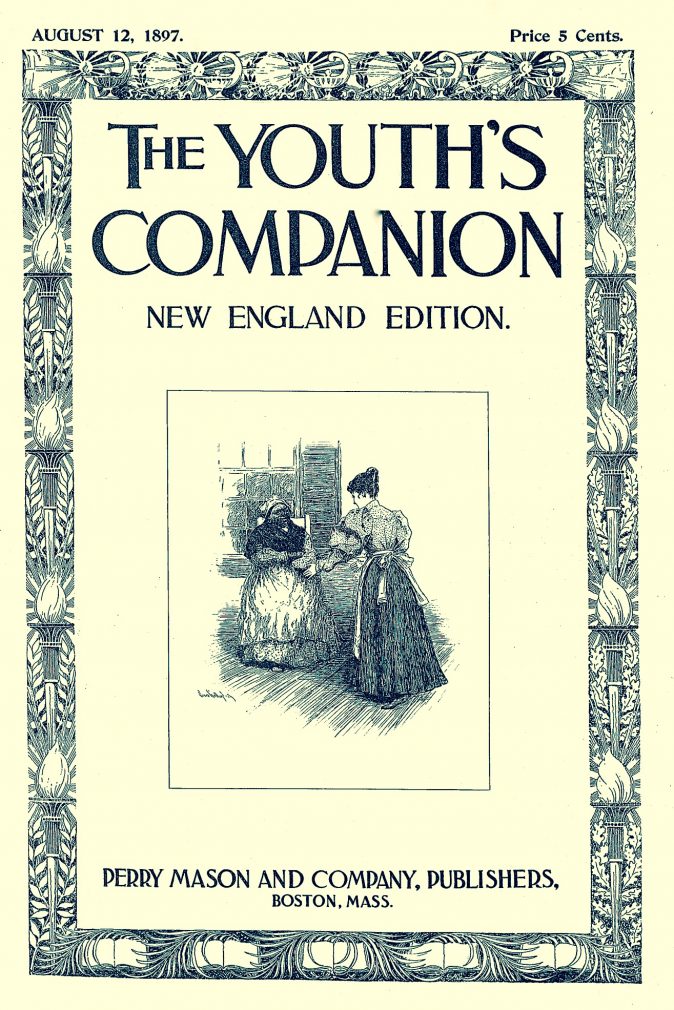 Of the hundred or so short stories Chopin wrote and nearly eighty that she published in her lifetime, twenty-six are recorded in her Account/Memo Notebooks as having been sold to youth and family periodicals. These works of short fiction are sometimes referred to by scholars as Chopin's children's stories.
Chopin records their sale as follows:
To Wide Awake: "The Lilies"
To Harper's Young People: "A Very Fine Fiddle," "Boulôt and Boulotte," "The Benitous Slave," "A Turkey Hunt," "Old Aunt Peggy"
To Youth's Companion: "A Red Velvet Coat," "For Marse Chouchoute," "A Wizard from Gettysburg," "A Rude Awakening," "Beyond the Bayou," "After the Winter," "Loka," "Aunt Lympy's Interference," "Ti Frère," "A Little Country Girl," "Mamouche," "A Matter of Prejudice," "Polydore," "Madame Martel's Christmas Eve," "Alexandre's Wonderful Experience," "A December Day in Dixie" (also known as "One Day in Winter"), "The Gentleman from New Orleans," "The Wood-Choppers," "Her First Party" (also known as "Millie's First Party" and "Millie's First Ball"), "Polly" (also known as "Polly's Opportunity")
Significance of Kate Chopin's Children's Stories
Youth and family periodicals helped launch Chopin's writing career. With national circulation figures and sometimes higher pay, these media readily accepted Chopin's submissions and often advertised her fiction on their front pages, thereby broadening her audience. Youth and family periodicals participated in introducing Chopin to readers across America.
A few of Chopin's short stories published in these periodicals mark milestones in her career. Chopin's first tale to reach a national audience was "For Marse Chouchoute," published in the national family paper, the Youth's Companion, on 14 March 1891.
Similarly, Chopin's last piece of short fiction to circulate to contemporaneous readers was "Her First Party," published posthumously in the Youth's Companion on 30 March 1905.
In all, Chopin sold one story to Wide Awake, five to Harper's Young People, and twenty to the Youth's Companion—although the Companion only published twelve of her manuscripts. Chopin earned $787 from the sale of these stories, slightly more than one-third of the total $2,300 she earned from manuscript sales and book royalties throughout her lifetime.
Critical Treatment of Kate Chopin's Children's Stories
Debates in the broader fields of children's and young adult literatures are reflected in scholarly discussions of Chopin's children's stories—including the question of how to define and identify such fiction as a genre. When treated apart from Chopin's other short fiction, discussions of these works tend to be interdisciplinary, intersecting with periodical studies, women's writing, race studies, and sentimental traditions, among other critical approaches.
Some critics and scholars have not distinguished these stories from the rest of Chopin's corpus. For example, many of Chopin's children's stories are included in Chopin's collections of short fiction, Bayou Folk and A Night in Acadie, without distinction for where they first circulated. In 1894, book critic William Schuyler favorably reviewed Bayou Folk without singling out the so-called children's stories. Researchers interested in print culture history have noted nineteenth-century fiction's crossover potential for youth, family, and genteel periodicals of the Gilded Age. At least two of Chopin's short stories originally submitted (and one sold) to a family periodical—"With the Violin" and "After the Winter"—were ultimately printed in adult publications.
Characteristics of Kate Chopin's Children's Stories
As part of the critical treatment, scholars debate whether Chopin's children's stories share characteristics common enough in theme, style, and technique to justify categorizing them as a subset of her short fiction. Although their conclusions differ, researchers tend to agree that these tales:
–feature young and young adult characters, sometimes alongside adult and elderly characters, as central to a story's plot;

–avoid any intimation of sexuality;

–adhere to conventions of local color;

–are set in Louisiana, with a few exceptions.
You can find secondary source books, collected essays, and journal articles specific to Chopin's children's stories on our books page and articles page, and short stories page.
The Children's Stories page of this website has been created by and is maintained by Bonnie James Shaker, Kent State University at Geauga, Ohio, USA. Professor Shaker is Associate Editor of KateChopin.org. Contact Bonnie Shaker.